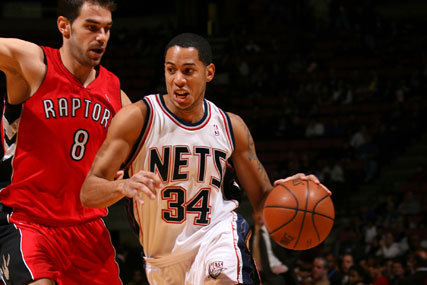 The NBA tour will comprise two games in London's O2 Arena between the Toronto Raptors and New Jersey Nets on 4 and 5 March 2011 as part of the NBA Games London 2011.
Tickets for the games will go on sale from 1 September through The O2's website.
NBA commissioner David Stern told Marketing that the organisation is "always looking" for new sponsorship deals. He said: "We have plenty of negotiations in the pipeline and will be finalising the deals soon."
Max Hamilton, senior director of business development for NBA EMEA, who is overseeing the search for sponsors, added that he is looking to create "innovative platform firsts" for marketers with the new fixtures.
Official NBA sponsors in its domestic market include T-Mobile, Coca-Cola, Budweiser, American Express and Toyota.
The NBA has held four sold-out NBA Europe live friendly games in London since 2007. An exhibition match between Los Angeles Lakers and Minnesota Timberwolves took place at The O2 earlier this year.
Basketball is not the first US sport to play competitive fixtures overseas. The National Football League (NFL) played its first competitive game outside the US in 2007, with Wembley hosting an annual game in the UK every year since.
The last NFL match to take place at Wembley, between the New England Patriots and Tampa Bay Buccaneers, was watched by a crowd of nearly 85,000 spectators.