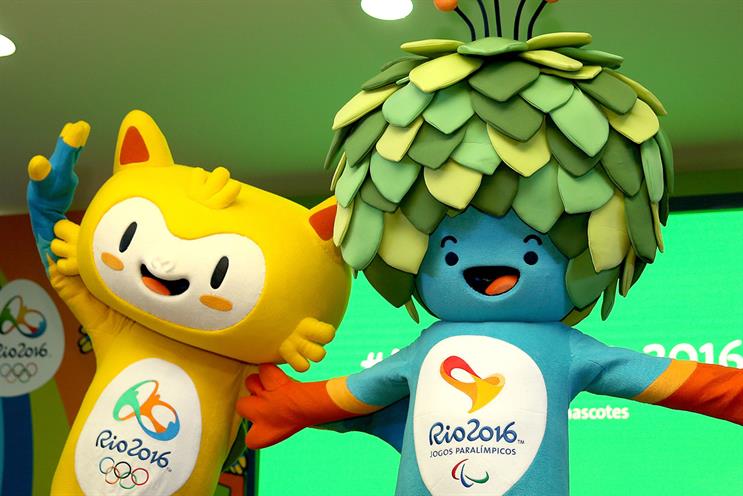 But the network says it has already sold $1.2bn (£919m) of ads during the Games – up 20% on the final revenues from London 2012, in spite of the shifting balance of media consumption over the last four years.
NBC drew 26.5 million viewers for the opening ceremony of the 2016 Games on Friday evening, down 35% on the number of Americans that tuned in for the London 2012 opening ceremony – despite this year's event being in a friendlier time zone for US viewers.
The figures were NBC's lowest since Athens in 2004, while the pattern was repeated on Saturday night, when the channel drew an audience 28% lower than four years ago for the first night of competition. Comcast-owned NBC will now be counting on rating to increase when recorded viewing and online consumption are factored in.
NBC's coverage may have been affected by the decision to show the ceremony on a one-hour time delay, and with a generous helping of ads – a strategy that riled many viewers on Twitter.
NBC won The Commercial Olympics last night. What an astounding run of ads with little splashes of Rio in between to keep them apart.

— Dick DeBartolo (@thegizwiz) August 6, 2016
Coming up after the break: Will @NBC break its own world record for highest ratio of ads to actual sports? Stay tuned! #Olympics #Rio2016

— David Chernicoff (@chernithings) August 8, 2016
I have got to say, @NBCOlympics coverage of opening ceremony was awful. Announcers were condescending, whole thing was tape delayed for ads.

— Shawn Montgomery (@smontgomery85) August 6, 2016
Why there so many ads @NBCOlympics

— heather (@hardsmartbeta) August 8, 2016
The complaints were not restricted to the live broadcast either – plenty of viewers reported problems with the streaming service, with ads sometimes appearing at inopportune moments.
@NBCOlympics App freezes right before the 4x100 relay. You know what never freezes? Your ads. Thanks for showing us who matters.

— Brad (@kayser49) August 8, 2016
Always been a fan of @JimGaffigan but the frequency of the Chrysler ads on NBC's streaming Olympics coverage is getting a bit tiresome.

— Chris Duck (@_Duckman_) August 8, 2016
.@NBCOlympics @jfb why not offer a premium live stream app for $20? App w/ ads revenue > than prime time TV RPM?

— Dan Ellis (@iamdanellis) August 8, 2016