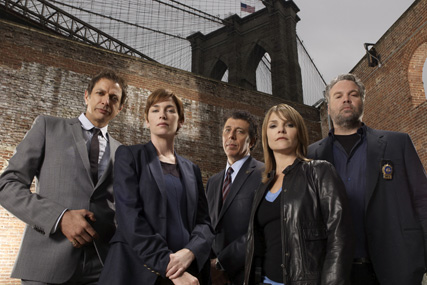 NBC Universal said it was making a "multi-million dollar investment" in the repositioned portfolio of five brands. Each channel name and logo has been designed to build upon the parent company's Universal brand.
Universal Channel will be its flagship entertainment channel, while 13th Street Universal will air drama. Studio Universal is its movie channel. All three are not available in the UK.
Syfy Universal is will be its science fiction and fantasy channel, and is expected to replace Sci Fi channel in the UK in the future. Finally, female-oriented channel Diva, will become Diva Universal. Both are present in the UK.
As an extension of this move, the name of NBC Universal's Global Networks division becomes Universal Networks International.
Roma Khanna, president of Universal Networks International and Digital Initiatives, said: "This investment and focus on our five core entertainment brands, along with top quality original content, will forge a powerful connection between our global presence and the needs of our local audiences."
Universal Networks International will be supporting the five brands with new, first-run, original content. New investment in original content will result in exclusive world premiere first-run shows appearing on Syfy and 13th Street Universal starting in October 2010.
The latest brands will begin rolling out in international territories from early 2010, with the first rollout being Syfy Universal in France in Jan 2010.
The rebrand is part of Universal Networks International's ongoing expansion, increasing from 14 channels in 2007 to about 70 channels in 2009. It aims to rise towards 100 channels worldwide in 2010.