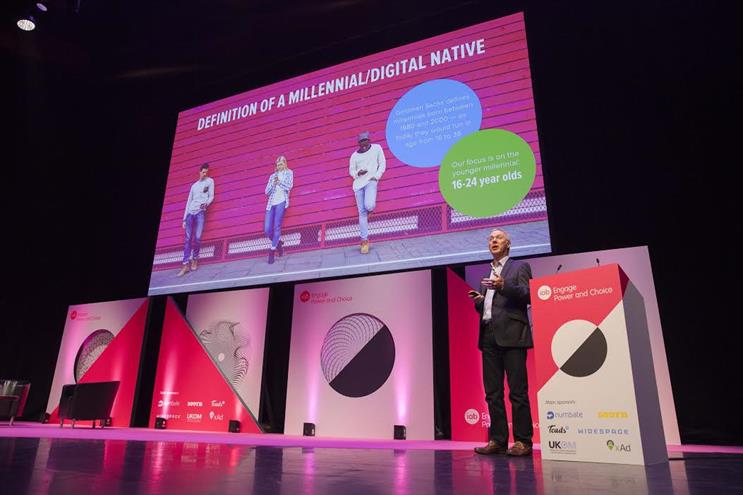 Chris Dobson told today's IAB Engage conference in London that a recent survey showed nearly half of people aged 16-24 are blocking ads on mobile – more than twice as many as the next older generation.
"The scary thing is that when people start blocking ads, they don't stop blocking ads. They get used to it an ad-free environment. We have a responsibility to fix this before it's too late."
The survey also revealed how the average attention span of a millennial is now just eight seconds – less than that of a goldfish (nine seconds).
This realisation has led online video publisher Seenit, for example, to reduce the length of its daily tech show from one single ten-minute show to five two-minute video bulletins.
The lesson for brands, therefore, is that even compelling online content needs to be byte-size in order be absorbed, Dobson explained.
The silver lining in an otherwise gloomy survey showed that millennials did generally react well to advertising and that good creative work was getting the brand's message through. Dobson pointed to a recent Cadbury campaign in Australia on Snapchat and Apple Beats, which had offered prize incentives for users which interacted with the brand.
He said: "Authenticity of content is incredibly important to this group. They rate blogs for recommending devices as far more important than anything else – 38% compared to 3% for magazines."