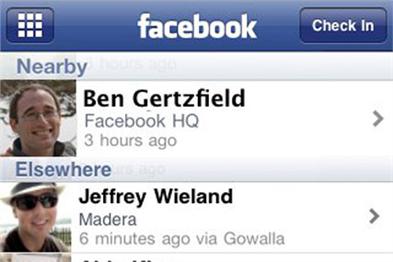 The survey, carried out with 1,000 11-18 year olds, found that 48% teens have not heard of Facebook Places, Foursquare, Gowalla and SCVNGR, while 58% of those who have did not use them because they 'do not see the point'.
Almost half of those (45%) believe that services which allow users to check-in at a certain location are unsafe. The research also found that one third of the group were indifferent to them, indicating that they neither 'loved' or 'hated' them.
Out of the 11-18 year olds who had heard of location services, Facebook Places was the most well known, with 44% having heard of it, compared to 27% of the group having heard of Foursquare. Awareness of Gowalla and SCVNGR was at 3% and 2% respectively.
Of the teens aware of the products, 5% used Foursquare, compared to 30% who used Places. Meanwhile, 1% used Gowalla and none of the group used SCVNGR.
The most popular reasons for the adoption of the services is that users found them fun and wanted their friends to know where they are.
Peter Robinson, head of research at Dubit, said: "Perhaps when Facebook's Deals product gains momentum it will change things, and young people may be driven by discounts, but at the moment the brands who are using these platforms, and the platform owners, need to be telling teens why they should be using them and how they can do so safely."
He added that the dominance of Facebook Places among teens who knew of the sites disproved criticism at its launch that it wouldn't be used because it didn't look fun.
He said: "As we can now see, this doesn't matter to teens, who would rather boast about where they are and who they are with - all benefits that come from being on the largest social network."
When Facebook launched Places in August, it was widely dubbed the 'Foursquare killer'. Initially it did not offer deals at check-in locations, but in November it rolled out its location-based 'Deals' service in the US, followed by the UK rollout at the end of January.