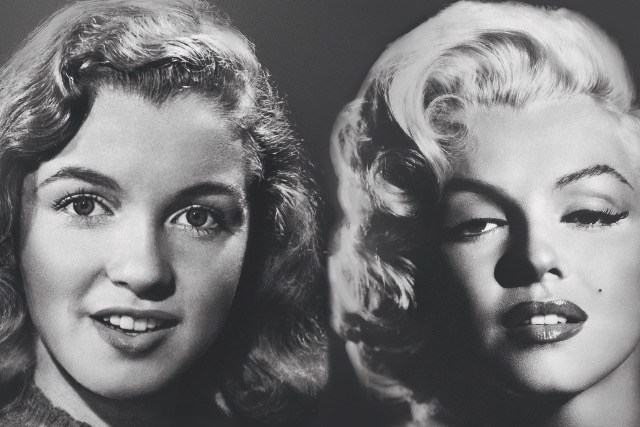 The news that Marilyn Monroe has been appointed as cosmetics label Max Factor's "global brand ambassador" may raise a few hackles with those who prefer their ambassadors living and breathing.
But it is far from unusual in the world of branding. Marketers having long tried to tap their brands into the posthumous appeal of dead celebrities.
Recent examples include chocolate brand Galaxy's 2013 TV ad "starring" Audrey Hepburn, and the same year saw kung fu film star Bruce Lee resurrected using the magic of CGI so that he could star in an ad for Johnnie Walker.
While Monroe's recruiment by Max Factor kicked off this week, the Procter & Gamble-owned brand is quick to point out that it was the name that originally transformed girl-next-door Norma Jeane into Marilyn Monroe.
She entered Mr Max Factor's Blonde Room in the late 1940s as a brunette and came out a platinum blonde, the company says.
P&G clearly feels that over half a century later, Monroe's appeal is still as strong.
"High profile celebs are often outlived by their personal brand," explains Jacques de Cock, spokesman for the London School of Marketing.
"However, whilst the ethics of attaching a dead celeb's name to a product are questionable (the celeb obviously has no say in the endorsement) it can be a very effective marketing tool."
Clearly for an ad to work, there must be synergies between the star and the brand. So, Steve McQueen being brought back to life to drive a Ford Puma in a reworking of the seminal car chase from thriller 'Bullitt' made sense. McQueen was a famous car fanatic and in the movie he took the wheel of a Ford Mustang. The connections were obvious.
Likewise, Monroe's association with Max Factor has its roots in reality, while her glamour and the qualities inherent in a cosmetic brand have an alignment that doesn't jar.
But there are examples of less resonant tie-ups. Audrey Hepburn and Galaxy chocolate, for instance - an 'endorsement' that de Cock questions.
"Hepburn is no way near as recognisable as Marilyn Monroe, especially to a younger audience hence, the nostalgic element of the ad was lost on a large number of views," he argues. "On top of that, the link between Hepburn and chocolate was tenuous at best; it was nostalgic but had no substance."
Other tie-ups that have gone down like a lead balloon include French telecoms brand Alcatel's use of civil rights figurehead Martin Luther King, whose 'appearance' in a TV ad was - to say the least - distasteful.
De Cock says: "It won a prize at Cannes for its creativity but was pulled almost immediately because of the hubris of linking a telecom network with Martin Luther King's master oratory. It shows you should not trivialise the celebrity by thinking your humble offering will be made more grandiose by the association."
The lesson is clear. Hooking up with the wrong dead celebrity can be "calamitous for a brand", says de Cock, who is not a fan of the union of Monroe and Max Factor.
"Whilst Marilyn is still an iconic, almost timeless figure, she is becoming less and less relevant to today's younger generation, especially considering that Max Factor's target audience is much younger than most other make up brands," he says.
But when the celeb's star shines bright from the point of view of the target market, necro-advertising becomes a powerful force.
"Where the use of Marilyn's brand was successful was in 2013's Chanel advert," de Cock says. "Being a high-end product aimed at an older generation Monroe's image was more relevant."
Below we've compiled a selection of some of the most high-profile examples of dead stars appearing posthumously in ads.
2013
Chanel
A real recording of Marilyn Monroe telling a reporter that she wears only Chanel No 5 in bed formed the crux of this ad for the perfume brand.
2013
Galaxy
Galaxy resurrected Audrey Heburn, and its "Why have cotton when you can have silk?" slogan, for a pastiche of the 'Roman Holiday'-style caper movie she was famous for.
2013
Johnnie Walker
Diageo whisky brand Johnnie Walker Blue Label probably didn't anticipate quite the level of disapprobation it received from Bruce Lee fans and Chinese film-makers when resurrecting the martial-arts star for a Johnnie Walker ad. Fans were annoyed that Lee - not a drinker - was used to promote an alcohol brand, and that in life spoke Cantonese, not the Putonghua he spoke in the ad.
2011
Dior
Hollywood legends Grace Kelly, Marilyn Monroe and Marlene Dietrich made posthumous appearances alongside the actress Charlize Theron in a TV spot for J'adore, the Dior fragrance. The film was directed by renowned film-maker Jean-Jacques Annaud.
2007
Dr Martens
Dr Martens' agency Saatchi & Saatchi took the ill-advised decision to used deceased Nirvana frontman Kurt Cobain in an ad that depicted him in heaven. Wearing DMs. The ad, which appeared in music mag 'Fact', led to the agency being fired by the client. Another execution featuring dead Sex Pistol Sid Vicious didn't help.
2005
VW
Gene Kelly's iconic dance scene from musical 'Singin' in the Rain' formed the basis of a clever mash-up (before the term became common parlance for video remixes) that mixed the original track with a Mint Royale reworking and Kelly's traditional dance moves with body-popping.
2001
Alcatel
Trying to raise your brand by allying it to a culturally important figurehead is a risky proposition at the best of times. When Alcatel 'hooked up' with deceased civil rights activist Martin Luther King, it was much maligned. The ad was subsequently pulled, despite winning a prize at Cannes.
1997
Ford
The uber-cool Steve McQueen 'reenacted' the famous car chase from 'Bullit' in this ad for Ford. The original Ford Mustang was replaced with a Ford Puma, which is seen speeding around the streets of San Francisco.
Read next
15 ways to embrace change in 2015
The 2015 detox plan that marketers need to follow