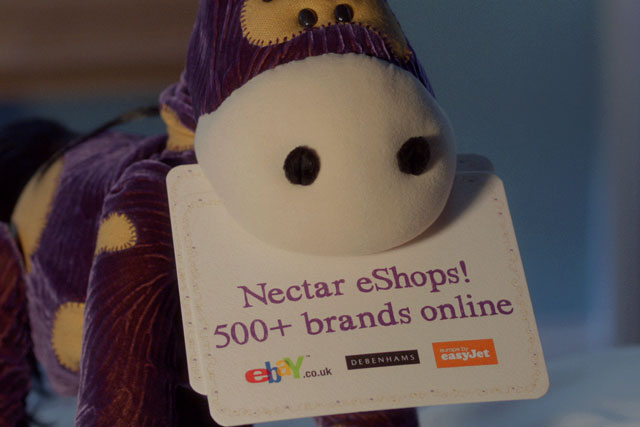 A TV ad created by G2 Joshua introduces the brand character, which is a cuddly toy horse.
It directs internet shoppers to Nectar's eShop, where they can use Nectar points to get discounts from over 500 brands including Debenhams, easyJet and eBay.
It tells the viewer "not to look a gift horse in the mouth" by missing opportunities to save money.
According to a spokesman, it is the largest marketing push Nectar has made to promote the portal, with it being the first time it has advertised eShops on TV.
The ad breaks on Friday (11 May) and runs for three weeks on channels including ITV, Channel 4 and Living. MediaVest handled the media for the campaign.
The ad will be supported by social media activity. As well as promoting eShops on Twitter, it will be launching a Spin to Win game on Facebook where players have the opportunity to win 1,000 Nectar points daily.
The new brand character will be integrated across Nectar.com and the eShops homepage.
In March, Confused.com announced it was expanding its partnership with Nectar across its entire product range, while Sainsbury's announced in February it was extending its long-term partnership for another seven years.
Follow Sarah Shearman on Twitter @Shearmans