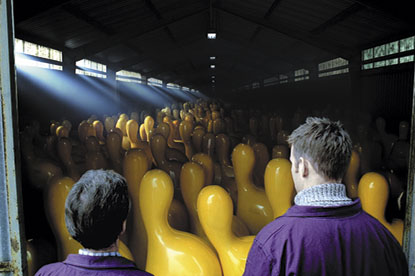 The media account for the scheme, whose sponsors include Sainsbury's and BP, is currently held by MediaVest. It is understood that the review is at an early stage, but that the company has begun to contact agencies.
Nectar, which sends 25 million loyalty mail packs and 200 million e-mails a year, has recently increased efforts to migrate customers online. In October last year, the company said the cost-effectiveness of digital communication, as well as consumer research revealing the ease of collecting Nectar points online, were factors behind the plans to move online.
The company tends to focus its advertising on promotions relating to the scheme. Last July, it launched an integrated marketing campaign, entitled "Swipe for Sun", to promote an initiative offering Nectar cardholders the chance to win a holiday when they used their Nectar card at a range of high street sponsors.
The activity included radio, press, digital and TV promotions. It also marked the brand's first ever celebrity association, signing up the model Penny Lancaster-Stewart to launch the campaign.
Last year, Nectar also launched the Nectar Music Store, an online music download service giving its cardholders the opportunity to redeem points against it. The launch marked the first loyalty card scheme to offer music tracks in exchange for points.