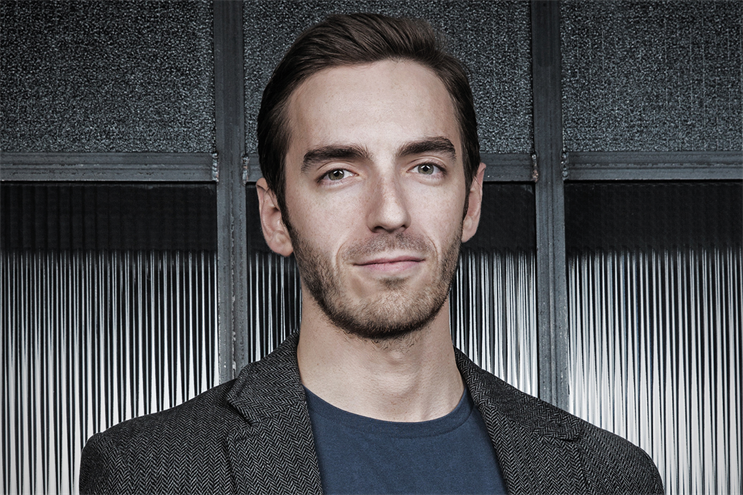 Youth provides a port in a storm for this industry. In both age and application of thought, its absence from organisations has an impact on creativity in the same way that lack of oxygen starves fire. Youthful thinking diversifies the process of moving from idea to execution, increases significantly the odds of innovation and serves as a reminder of what it's like to nip at the heels of others.
The week of Cannes Lions marks a perfect moment to renew our appreciation of the influence and usefulness youth has in creativity – a signal for how the industry can fuel its continual reappraisal of purpose.
Future Lions, AKQA's global creative competition for students set during the festival, honours five winning teams, chosen from thousands of entries across more than 70 countries, that illustrate these youthful creative qualities.
Each year, these five ideas move brands and individuals forward in a way that uses meaningful application of technology, whether that be offering an easier, better-informed or more-entertained life. Below are three lessons we can learn from these young creative minds, all of which it would serve us well to champion in the industry.
Creative breadth
Increasingly, Future Lions winners demonstrate profound ability to be multidisciplinary and the value that's created as a result. What the world demands of creative people across all practices is diversity and depth of thought; those who are willing to turn their hand to unforeseen innovation and circumstance.
Typically, youth is more prepared to explore its creative breadth than individuals, teams or organisations that have spent decades specialising, or have had a significant run of achievement. Youth risks experimentation. With no laurels to rest on, it has no fear of undoing previous successes. The more this is championed in our industry, among teams of any level of professional maturity, the more we will catch people off-guard.
Empathy
Somewhere, by someone in this industry, the act of empathy toward those we are attempting to communicate with was reduced to "personas" – lifeless, rough approximations of humans and how they behave in the world.
If we are to create any form of engagement with an individual or group of individuals, the requirement is to help shape thousands of small decisions to interact with a brand. The only way to do this is with a god-like understanding of context.
When it is misinterpreted, we are left with friction, detachment and poor judgement. Youthful creative thought places itself deeply within the behaviour of its audience; a high form of role-play. What available time does our audience have in this moment? What is their perception of value? What distractions do they have? What is the frequency of similar communications? What is the standard behaviour pattern of this channel? These questions, and more, make effective, efficient communication.
Irrational beats rational
As a byproduct of our ability to measure every click and inter-action, we are at risk of trying to force certainty on creativity. This is misguided. At the inception of an idea, irrational, illogical thinking, not guided by status quo or precedent, is usually what surfaces potential, even if it's harder to defend in business.
Creative work should have the possibility of success, not the guarantee. Future Lions winners, without the immediate requirement to satisfy risk-averse middle management, always take a leap of faith. Their effort is rewarded with unique ideas that operate at the limits of wit and ingenuity. A reminder, perhaps, that the first through the wall always gets a little bloody.
Future Lions is now in its 12th year. Over this time, we have awarded 84 individuals, of whom 99% have been hired by the industry. This year's winners will be announced live online and at the Palais des Festivals on 21 June at 4pm (CET).
Future lions: the numbers
2,100-plus Number of participants in Future Lions 2017
99% Proportion of Future Lions winners hired by the industry
70-plus Countries represented by entrants
3 Number of current AKQA Creative Fellow teams from Future Lions
1 Giant inflatable Lion
---
Ian Wharton is group creative director at AKQA