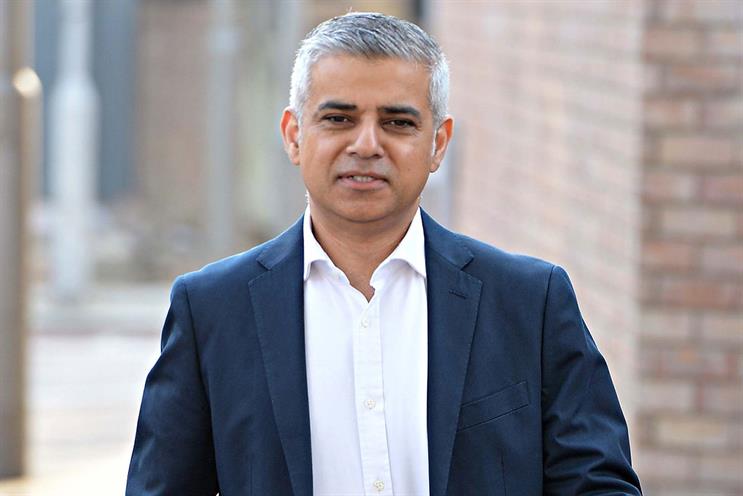 The Conservative candidate for London mayor, Zac Goldsmith, and his team have – rightly, in my opinion – been pilloried for running a deeply unpleasant election campaign. When the victorious Labour candidate, Sadiq Khan, said in his acceptance speech that Londoners had chosen "hope over fear", it rang true.
Last week, we learned in Campaign that M&C Saatchi – supreme purveyor of the attacking political poster – has been appointed creative agency for the European Union referendum's Remain campaign.
Given the London mayoral election result and the ensuing mood of the media and public, is Tim Duffy, chairman of M&C Saatchi Group, misguided when he says that focusing on the negatives of Brexit is the "right and appropriate thing to do"?
The moral dimension
Let's start with the moral legitimacy of negative campaigning. I would argue that, very often, negative campaigns are more honest and substantive than positive ones and, therefore, just as morally justifiable.
In campaigns where candidates are seeking election, a positive campaign is usually predominantly biographical; the candidate tells you about where they grew up, their career history and their personal values.
The ambition of such campaigns is to convince you that the candidate in question is best-placed to represent your interests. Khan's campaign – focusing on his personal narrative of being the son of a Pakistani bus driver – delivered on this brilliantly.
But absent from such campaigns is much detail on policy or previous performance in elected office – both things that voters have every right to know and that opposing candidates are justified in questioning.
If there were no negative campaigning, given such attacks focus overwhelmingly on issues, not personalities, the electorate's information base would suffer.
In the US, the evidence shows that the tighter the election, the more negative the campaign. And the same research shows that while the public detests the negativity in closer elections, the electorate emerges from the contest more knowledgeable about the issues at stake and the candidates' positions.
When it comes to the EU referendum, if M&C Saatchi does not use its posters to warn voters about the impact of Brexit on areas of policy such as the economy and national security, it would be neglecting its obligation to the electorate.
The public is well-accustomed to the status quo and does not need reminding of it by the Remain camp; it is the prerogative of the Leave campaign to prove change will improve voters' lives. Positive puffery from Remain will not enhance the public's knowledge of what is at stake and people would rightly question the virtue of trying to paint a picture of EU perfection.
But does it work?
Now let's consider the efficacy of negative campaigning. The research on the topic shows that when it's done right, it works.
So how do you get it right?
With any campaign attack, there is an element of backlash on the sponsor; so any negative messaging has to be designed so that the net outcome is favourable.
This is one of the reasons why commercial brands are so cautious about attacking their competitors. When Samsung called out Apple by mocking mega-fans queuing outside what looked like an Apple Store in a Galaxy S3 commercial in 2012, it earned plenty of positive attention but would have struck the wrong chord with some customers.
The way to minimise backlash is to only "go negative" on issues where the audience is predisposed to the message. Put simply: negative campaigning works best when used to remind voters of what they already think.
This is where Goldsmith's campaign went badly wrong. It tried to construct a narrative of Khan as an extremist sympathiser when most of the public had clearly never entertained such a thought.
But when the attack is right, it works better than positive campaigning for three simple reasons:
1. People remember it better
Countless studies show that we retain negative information more easily than positive information. In your last performance review, did you dwell more on the nice things people said about you or the "areas for improvement"? We seem to have developed this trait through evolution to help us survive.
2. People believe it more
Voters are more likely to believe something negative about a politician than something positive. There are very few negative things you can say about a politician or campaign that people aren't willing to believe.
3. 'If it bleeds, it leads'
The mainstream media are more likely to repeat an attack – giving it greater reach – because it fits in with journalistic norms of highlighting conflict and exposing inaccuracies.
Hit first, hit hard and keep hitting
M&C Saatchi's recent campaigning includes successfully making the hard-headed case for Scotland to remain part of the union in 2014 and cold-blooded attacks on the chaos a Labour government could cause during the 2015 general election.
I don't expect we will see any work promoting the abstract virtues of EU membership and we shouldn't pretend that the only morally acceptable or effective campaign is one that makes the "positive case".
Benedict Pringle is the founder of politicaladvertising.co.uk