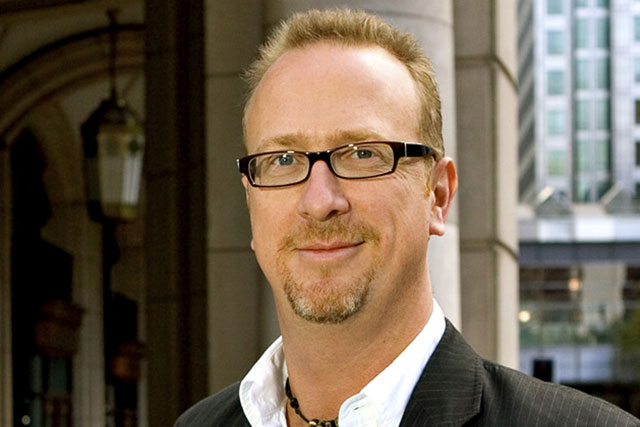 Name: Neil Dawson
Job: Executive creative director, BETC London

The reason I got into advertising was ... John Webster. He got me at age five when he did the "Cresta bear" and the "Humphreys" for Unigate Dairy.

The campaign I'm most proud of working on is ... "surprisingly ordinary prices" for Volkswagen.
And the campaign I pretend I wasn't responsible for is ... the Sanyo portable fax posters. Thankfully, not memorable to many.
My favourite campaign created by someone else is ... the first Harvey Nichols Sale campaign by Adam Tucker and Justin Tindall. Beautiful shots of designer clobber.
The best moment of my career so far was ... setting up BETC London with Matthew Charlton, narrowly beating being named a friend of Tim Delaney in The A List.
While the most embarrassing moment ... came as a result of eating butterfish in Cape Town.
The best celebrity I've worked with on a campaign is ... I've gone for Michael Winner over Martin Scorsese. It's not often you hear that. Winner was the star and director on a Doritos shoot. After the first take, I made a comment. Winner glared. "Are you important?" he bellowed. "I am," I said, timidly. "Carry on, then," he said gruffly. "Well, firstly, they're pronounced Doh-ree-toes, not Do-ri-toss..."
The person I'd most like to work with in the industry is ... Tim Delaney. He's done a couple of good ads in his time and he's one of the funniest men I know.
The person who's had the biggest influence on my career ... would have to be Jeremy Craigen. He put us forward to Tony Cox to work at BMP. He also suggested me for the Philips gig.
The best piece of advice I've received during my career is ... "don't e-mail Nigel again."
If I wasn't working in advertising, I'd be ... trying, or failing, to be a photographer.
In ten years' time, I'll be ... at the BETC London tenth anniversary lunch, perhaps having a glass of Champagne and eating something glazed in our lovely BETC honey.