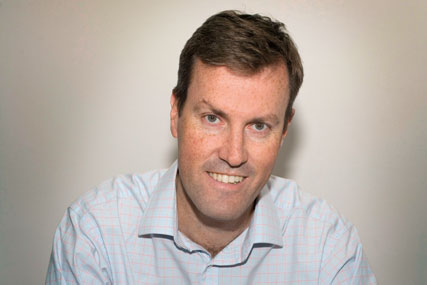 Jones was among the high-profile departures at News International last year, when the group's commercial managing director, Paul Hayes, was forced to make a series of redundancies as part of a wider group cost-cutting programme.

Throughout the past six weeks, the seasoned strategic leader has worked as a consultant with Sally Cowdry, marketing director at O2, in addition to his ad hoc brief with AOL.
Jones declined to comment, but is believed to also be in the running for at least one other high profile media role at a more traditionall company.
In the AOL role, Jones will report directly into Rene Rechtman, the senior vice president of AOL Advertising.com Group in Europe.
He is expected to be responsible for the strategic commercial direction of the group's combined content and advertising market through video, brand advertising, content and ad serving.
The group includes Advertising.com, ADTECH, Pictela, AOL Video, incoporating goviral and 5min Media, Content Solutions and Sponsored Listings.
His arrival coincides with a concerted push to expand Advertising.com and goviral's presence across Europe.
Jones will work alongside Luke Aviet, the former GoViral managing director turned managing director of AOL Advertising Europe. Aviet is responsible for the international sales across the company.
Jones left Carat after 18 years to become director of strategy at News International at the start of 2009.
He started his career as a marketing executive at Bluebird Confectionery in 1984 and worked at Saatchi & Saatchi and Zenith before joining Carat in 1991.
Follow Arif Durrani on Twitter: @DurraniMix