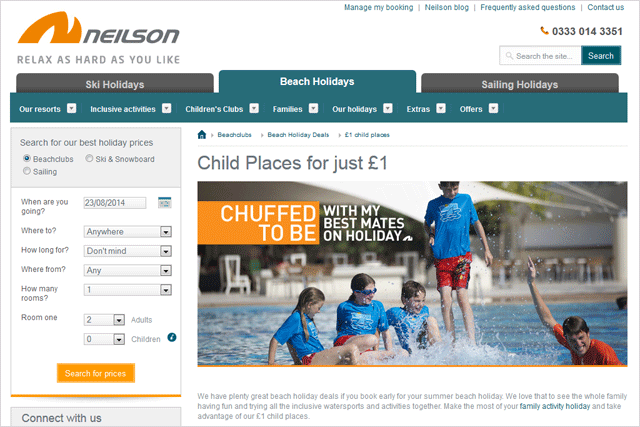 The agency won the business without a pitch. It has been asked to develop targeted digital and direct work and create content to help significantly grow the business and increase its value over the next few years.
Beta had previously worked on some project work for the company.
Richard Bowden-Doyle, the executive chairman at Neilson, said: "We're very confident that MBA is the right partner to help us deliver our ambitious commercial objectives over the next few years.
"It has an excellent track record in helping businesses grow through blending strong creativity with digital and tech innovation."
Stephen Maher, the chief executive of MBA, said: "Neilson is a fantastic brand – a sleeping giant with enormous potential. We're really proud to be working with a business that wants brave work to help realise their immense ambition."
Neilson Active Holidays was established 37 years ago, starting out as two separate companies – one providing top-end ski holidays and the other teaching people to sail in Greece.
The company was previously owned by Thomas Cook, but went through a management buyout backed by Risk Capital Partners in December last year.
Risk Capital Partners, which was founded by the entrepreneur Luke Johnson, also owns the cafe chain Patisserie Valerie and recently sold its stake in the restaurant chain Giraffe to Tesco.