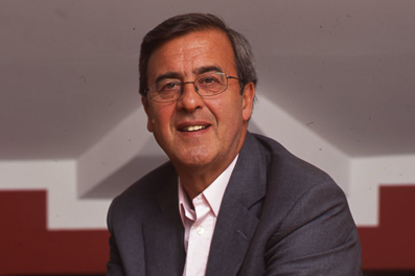 The National Endowment for Science, Technology and the Arts has paired up 24 companies with 25 mentors, including adland figures such as Moray MacLennan, the global chief executive of M&C Saatchi, and Bartle, the co-founder of Bartle Bogle Hegarty, as part of the Creative Business Mentor Network initiative.

Other mentors include David Kershaw, the chief executive of M&C Saatchi, Stephen Woodford, the chairman and chief executive of DDB London, Nick Blunden, the managing director of Profero, Tim Bonnet, the chief executive of Tequila\UK, and Tess Alps, the chief executive of Thinkbox.

Jon Kingsbury, the director of the creative economy at Nesta, said: "Creative businesses are highly networked, but getting practical, intelligent advice on business growth, from people who appreciate their sector, is tough to find. Our programme focuses on the highly innovative, creative businesses which will contribute to the creative industries leading the UK out of recession."
The full list of mentors:
Agency Inc
David Kershaw, CEO, M&C Saatchi
Airlock
Peter Cowley, MD, Digital Media, Endemol
Avatar Productions
Wayne Garvie, director of content and production, BBC Worldwide
Axis Animation
Nick Blunden, MD, Profero
CitySocialising
Andy Taylor, director, All3Media
Connected Pictures
Tim Bonnet, CEO, Tequila\UK
DESQ
Andrew Chitty, MD, Illumina
Distilled Ltd
John Varney, former CTO, BBC
Glasshead
Alex Graham, CEO, Wall To Wall
Hotspur & Argyle
Tess Alps, CEO, Thinkbox
Jason Bruges Studio
Mike Kelly, MD, Northern Alliance
Kindle Entertainment
Andrew Zein, MD, Tiger Aspect
Lambent Productions
Andrew O'Connor, CEO, Objective Production
Love Productions
Peter Bazalgette, media consultant, NewBaz
Mammoth Screen Ltd
Patrick McKenna, chairman, Ingenious Media
Nameless Media Group Ltd
Charles Wace, CEO, Two Four
Novarising
Moray MacLennan, global CEO, M&C Saatchi
October Films
Louise Pedersen, MD, All3Media
OTPL Worldwide
Howard Kiedaisch, MD, Arts Alliance Media
Que Pasa
Stephen Woodford, chairman and CEO, DDB London
Roughcut Television
Alex Connock, CEO, Ten Alps
The Neighbourhood
Steve Taylor, director of development and innovation, Aegis Media UK & Ireland
Thinkpublic
John Bartle, co-founder, BBH
Traffic Digital
Ray Marshall, MD, Festival Film & Television
Paul Sandler, MD, Objective Productions