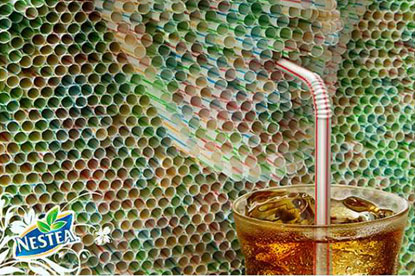 The agency beat the Ogilvy Group in London and McCann Erickson Germany in the final pitch.
Beverage Partners Worldwide, the joint venture between Coca-Cola and Nestle, which distributes Nestea around the globe, handled the review.
Nestea's previous global marketing strategy was to use different agencies in local markets. The pitch was called in a bid to give the brand a unified global approach.
W&K will now be briefed to develop an ad campaign for the iced tea brand to build its profile around the globe.
The campaign will run in all global markets where it has a presence, apart from the US and Japan.
The agency will also work on briefs aimed at individual markets where the drink is being challenged by the Unilever-owned Lipton, its main competitor.
The brand's most recent local market work was launched earlier in the month by Publicis Venezuela.
The poster campaign showed the indentation of a face, drinking from a glass of Nestea, and pressed into hundreds of straws. The strapline says: "You are what you take."
Nestea, which launched in the UK in 2001, offers a range of tea products, including liquid and powdered concentrates and ready-to-drink bottles in flavours, including Green Tea, Iced Tea and Red Tea Pomegranate and Passion Fruit.
Beverage Partners Worldwide was created in 2001 as the successor to Coca-Cola and Nestle Refreshments founded in 1991. Coca-Cola and Nestle hold equal parts in the venture. It operates in more than 40 countries, marketing Nestea as well as other ready-to-drink chilled teas.