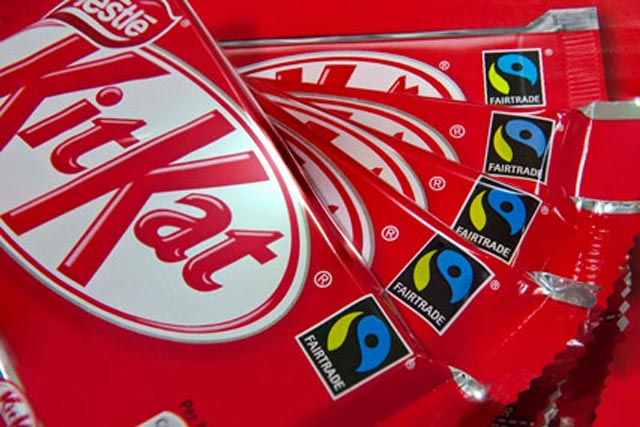 The Swiss food giant's net profits were up from SFr20bn (£12.9bn) the year before, and the company has forecast organic sales growth of between 5% and 6% in 2011.
Nestlé sold its remaining stake in Alcon to pharmaceutical company Novartis for $28.3bn.
Revenue at Nestlé came in at SFr109.7bn (£70.5bn) for the full year.
The company, headed by chief executive Paul Buckle, said it was "well placed to face uncertainties ahead, including volatile raw material prices".
Nestlé, like its rivals, faces a quandary over whether to raise its prices or reduce internal costs to combat rising prices of sugar, coffee and grain.
Unilever, for one, has said it was confident about passing on higher prices to consumers.
Nestlé, whose brands include KitKat, Nescafé, and weight-management product Jenny Craig, reported revenues of SFr21.6bn (£13.9bn) in Europe.
The group highlighted Great Britain as one of the countries having "particularly positive years".
Across Europe, brands including KitKat, Maggi Juicy Chicken and Nescafé Dolce Gusto were signalled as performing well.
In November last year, Nestlé opted to launch Maggi Juicy Chicken in the UK, to take on the dominance of Unilever's Knorr.
Nestlé's water brands, which include Vittell, were said to have performed well in Europe, and boasted double-digit sales rises in the UK.
Its coffee brand, Nespresso, which uses George Clooney to front its advertising, passed SFr3bn in sales for the first time, the company said.