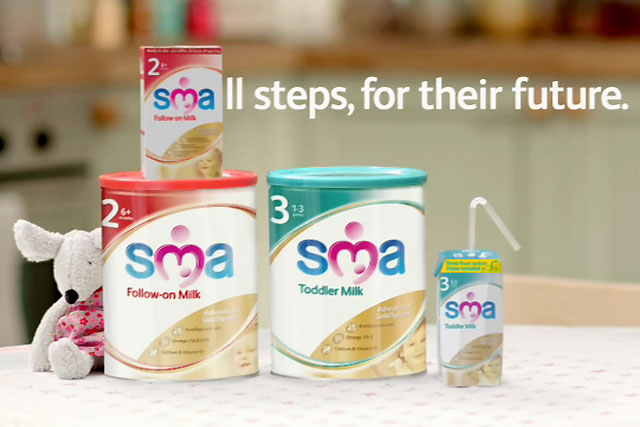 The purchase of the division (announced today 23 April) will particuarly help to boost sales in China, where the company has lost market share in the past five years after withdrawing two varieties of its Neslac milk powder over concerns it contained excessive iodine.
Paul Bulcke, Nestle chief executive, said: "Pfizer Nutrition is an excellent strategic fit and this acquisition underlines our commitment to be the world's leading nutrition, health and wellness company.
"The combined entities will enable us to deepen our engagement with consumers, offering them a wider choice of nutritious food to ensure their children make a healthy start to a healthy life."
Nestle is thought to have beaten Danone to the purchase of the unit, as the two companies grapple for pre-eminence in the lucrative baby food business.
The acquisition is subject to regulatory approval and is expected to be completed by 2013.
Pfizer's baby food division provides products, including infant formulas Promil and SMA as well as Enercal supplements for adults, to more than 60 countries.
The unit accounted for 3.2% of Pfizer's revenues in 2011, according to its financial accounts.
Currently, Pfizer lags behind Danone and Abbot Laboratories, among others, in the infant formula market.
Follow John Reynolds on Twitter @johnreynolds10