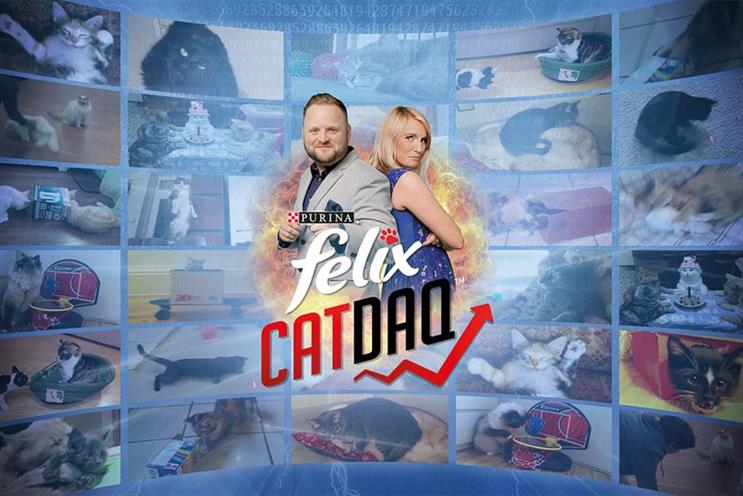 It is understood that Nestlé has approached a number of London-based shops to discuss a CRM brief for the department, which includes its eponymous brand as well as Felix, Bakers and Winalot.
Nestlé named Partners Andrews Aldridge its lead UK customer relations agency in March 2015, hiring it to work on Nescafé Dolce Gusto and the formula brand SMA as well as Purina.
Sources said the current competitive process is for a brief that is separate in scope to the main UK CRM account.
PAA's sister agency Deep Focus London, then known as Jam, picked up digital work for Purina, Bakers and Felix in 2014. Deep Focus expanded its relationship with the group last year, adding work for the European masterbrand and snacking products.
The expansion of Deep Focus' role on Purina followed it issuing a Europe-wide digital brief for its suite of products in March 2015.
In August last year Deep Focus created a stock market for trending cat videos, called CATDAQ after NASDAQ, for the pet-food brand Felix. The channel has received almost 9.5 million views.
In an earlier bid to capitalise on the popularity of cat videos on the internet, Purina hired Collective Digital Studio, a shop focused on creating online films targeting millennials, to work on its YouTube channel in 2014.
Nestlé did not return a request for comment prior to publication.