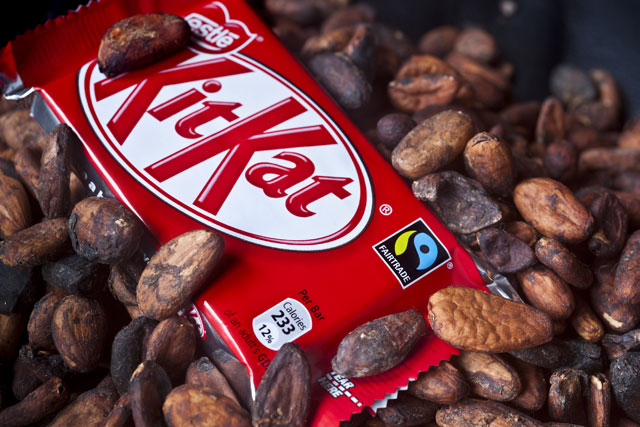 The Swiss confectionary giant has been locked in an EU-wide legal tussle with Mondelez-owned Cadbury since its original attempt to register the shape of the KitKat as a trademark in 2006, which was appealed by its UK rival.
The UK IPO's decision to uphold Cadbury's opposition to Nestlé's national trade mark application is at odds with the latest EU ruling, in which the Community Trade Mark Office (CTMO) adjudged the four-finger shape to be exclusively associated with Nestlé's product.
This EU ruling meant that Nestlé was awarded a Community Trade Mark for its KitKat shape that is applicable across all 28 EU member states, including the UK. However, as a result of the IPO's decision, Nestlé now finds itself in the bizarre situation where its KitKat shape both is and isn't trademarked in the UK.
Lee Curtis, a trade mark lawyer at Harrison Goddard Foote, described the UK decision as "worrisome" for Nestlé adding that he expected the rulings to be appealed and harmonised, ultimately by the European Court of Justice.
He said: "This decision is a setback for Nestlé in attempting to monopolise and thus stopping any other traders from marketing chocolate in the shape of a KitKat bar in the UK, and this was no doubt one of the driving forces behind Cadburys decision to oppose Nestlé's application to register the shape of the KitKat bar in the UK.
"It seems likely that Nestlé will appeal this decision, particularly as perversely Nestlé was recently successful in fighting off an attempt by Cadbury to cancel an EU-wide registration for the same shape of KitKat bar.
"The Hearing Officer of the UK Application suggested that UK IPO and the Community Trade Mark Office may have come to different decisions because they had different evidence before them."
In explaining his decision and the fact that it was at odds with the EU ruling, UK IPO hearing officer Allan James noted: "It is not clear that the Board of Appeal had the expert evidence that has been filed in these proceedings [and] the Board of Appeal did not have the benefit of hearing cross examination of experts on their evidence about the functionality and manufacturing considerations related to various aspects of the shape."
James denied the UK application on the basis that the shape of the KitKat bar was the result of a functional rather than an aesthetic design, which therefore excluded it under s.3(2)(b) of the UK Trade Marks Act 1994.
In its evidence, Nestlé revealed that it had spent between £3m and £11m per annum promoting KitKat between 1996 and 2007 and between £850,000 and £4.4m between 2008 and 2010.