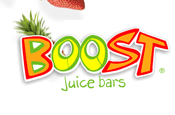 The company is understood to have entered into a licensing deal with Nestlé as it plots a retail launch of its Natural Born Juice range in the UK.
Mather beat an undisclosed number of agencies in a pitch to handle the task. The agency declined to comment on the appointment, and a spokesman for Nestle would only confirm that the company had awarded Mather a contract for an NPD brief.
Natural Born Juice is available in Australian supermarkets in five varieties, including "Energy Lift", "Green Recovery" and "Vitamin C Mega Hit".
Boost Juice launched its first juice bar in Australia in 2000. The brand now operates franchises in eight countries and opened its first outlets in the UK in March 2007 in a deal with the founders of Millies Cookies.
The UK smoothie market is estimated to be worth £170 million annually. Innocent is the runaway market leader, and claims a 71 per cent market share.
Mather launched a year ago as a through-the-line conflict shop with two clients, Avon and Barclays Wealth Management.