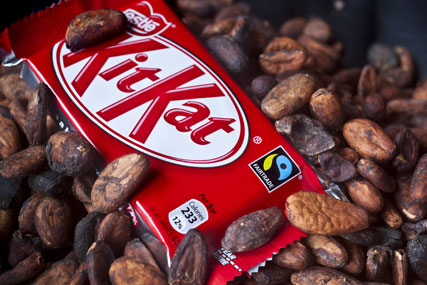 The move forms part of Nestlé's bid to extend its kingsize singles range with new product development activity.

Nestle launched KitKat Chunky Caramel in August last year. According to unofficial figures, the kingsize sector is worth £94m in the UK, growing 13% on the year.

The sector outperformed the overall confectionary category last year.

Nestlé brands that performed well across the category included KitKat Chunky Duo Milk.
Kingsize singles are for the most part purchased by men who want to eat while on the go.
Last year, Nestlé announced that it planned to invest in digital marketing for the first time, as part of its promotional strategy for KitKat.