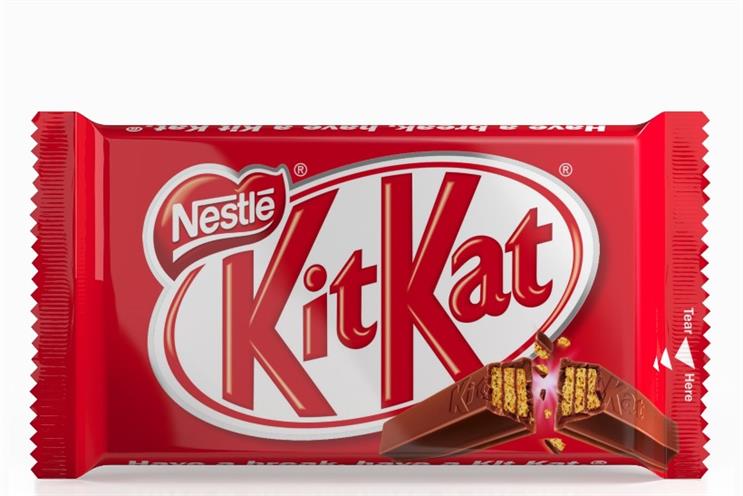 The ruling caps a long-running attempt by Nestlé to register the shape of its four-finger chocolate bar, thwarted by Cadbury at every step along the way.
The confectionery firm first tried to register the design in 2010, but the application was blocked by Cadbury.
A ruling in September by the Court of Justice of the European Union (CJEU) found that the shape of the KitKat itself does not distinguish the brand.
The High Court's final ruling leaves the door open to Nestlé's competitors to launch similarly shaped chocolate bars.
Nestlé said it would appeal against the finding.
A common-sense ruling
Experts welcomed the decision as "common sense" and pointed out the difficulties of registering a shape as a trademark.
Sharon Daboul, trademark attorney at EIP, said there were few examples of brands successfully trademarking confectionery shapes, giving Toblerone and Nestlé's Walnut Whip as examples.
She said: "The hurdle is, arguably, higher for bigger brand owners like Nestlé and Cadbury, whose brand names and packaging are far more famous than the shapes of their products.
"While the name Kit Kat is far more distinctive than the shape of the chocolate bar that Nestlé tried to register, Nestlé had to prove that it was the unbranded shape alone that consumers relied upon to know the product."
Nestlé submitted an unbranded, four-finger shape in its original application.
Daboul added: "Allowing registration of the Kit Kat shape would have given Nestlé a valuable monopoly and competitive advantage over other confectionery manufacturers, which is one of the reasons why Cadbury has been keen to stop them."
This isn't the first time the two confectionery-makers have been locked in a tit-for-tat battle, with Nestlé successfully blocking an attempt by Cadbury to trademark its brand colour, purple.