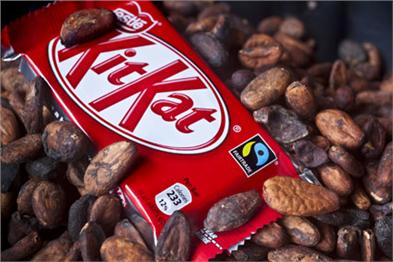 The company also said the 'KitKat Brings Music To Life' campaign, created by digital agency Skive, constitutes the first on-pack augmented reality (AR) promotion by an FMCG brand.
An AR marker will appear on all KitKat four-finger promotional packs, enabling consumers to view Scouting For Girls playing its latest single 'Silly Song' in four virtual 'break' environments, such as a bedroom, a park, a train and the library.
Customers will also be able to win £100-worth vouchers to spend on Ticketmaster.
No financial details of the campaign have been disclosed.
"Our first 'Music Break' activity proved a great success for the brand in 2009, marking a major touchpoint in its association with music," said Jemma Handley, brand manager at KitKat.
Handley added: "Through this current campaign, we are not only demonstrating our lead in the FMCG sector for digital execution but offering consumers an enhanced experience around breaktime and music."