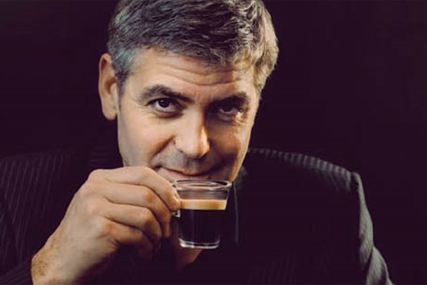 The Swiss food and drinks giant recorded sales of 108 billion Swiss francs (£64.7bn) while group net profit was 10.4 billion Swiss francs - ahead of forecasts.
Paul Bulcke, Nestlé chief executive, commented that he expected the group's food and drinks business to achieve "higher organic growth than in 2009".
He said: "With organic growth of 4.1% achieved in last year's challenging environment, we were able to grow substantially faster than our industry."
Across its core foods and drinks business, organic growth in Europe was up 0.3% and up 6.7% in the Americas.
Nestle said its Nespresso portioned coffee business, which uses George Clooney in its advertising, has "once again achieved an outstanding top and bottom line performance", contributing to 6.8% organic growth in its division.
Nestlé is now concentrating on its drinks and food business, which sells Nesquik, Nescafe, Perrier Water and Buitoni sauces, after it agreed to sell its remaining stake in the US eyecare group Alcon earlier this year.
The group's financial performance was impacted by lower consumer spend in the US which hit sales of its Jenny Craig weight-loss programmes.
Nestlé said that marketing and administrative expenses have risen from 32.6% to 33.7% of sales. It added that it upped its media spend by 10%, as it looked to take advantage of lower media rates in some markets.
The group earlier this year purchased Kraft's US pizza division for $3.7bn.