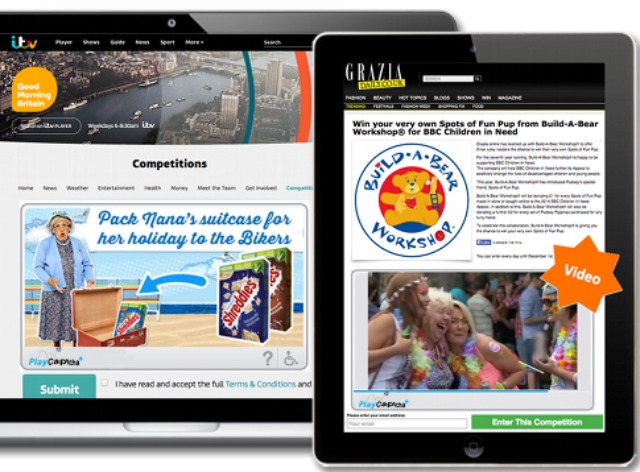 Nestle has signed up to trial the new format after finding success with a similar ad it ran for its KitKat brand last year. The new format builds on the original but places a branded video into the Captcha sign-up process after the person has completed a branded task.
The Captcha experience, which is used as a way of determining that a web user is real and not a bot, is often a source of frustration for users. Using an interaction from a brand to replace this helps improve the experience and, theoretically, makes a person feel more favourably about the brand. The ads are also intended to improve an overall negative feeling towards some ads after a 2013 Adobe study found that 62% of people believe that adverts are annoying.
KitKat certainly seems to think it's worked by investing in the format to build its Shreddies brand, which includes a video called 'Great British Nana Holiday', part of its long-running Knitting Nanas campaign.
Gawain Owen, marketing communications at Nestle, said: "It is a perfect 'show and tell' combination made for digital; the initial PlayCaptcha interaction drives brand engagement by showing and involving in a mobile friendly format, then video follows to tell the narrative of the brand."
The ad format is the brainchild of ad tech business Adludio. It conducted research to understand the effectiveness of the original ad that it ran for KitKat last year and, according to Adludio, the ads drove 74% unaided brand recall.
Read next