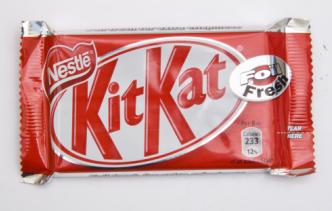 Packs of the four-finger chocolate bar will carry the Fairtrade logo from January. Nestle has launched a print ad campaign to coincide with the certification, carrying the line 'Have a break, have a Fairtrade Kit Kat'.
The ad explains Nestle's on-going sustainability initiative, 'The Cocoa Plan', through which it promises to invest £65m over the next 10 years to increase agricultural assistance, promote sustainable farming methods and improve social conditions for farmers working in the Ivory Coast.
'This is an important part of our long-term commitment to improve the lives of cocoa farming communities. There are no easy solutions, but Fairtrade Kit Kat will directly benefit 6,000 farmers in the coming months,' says the ad.