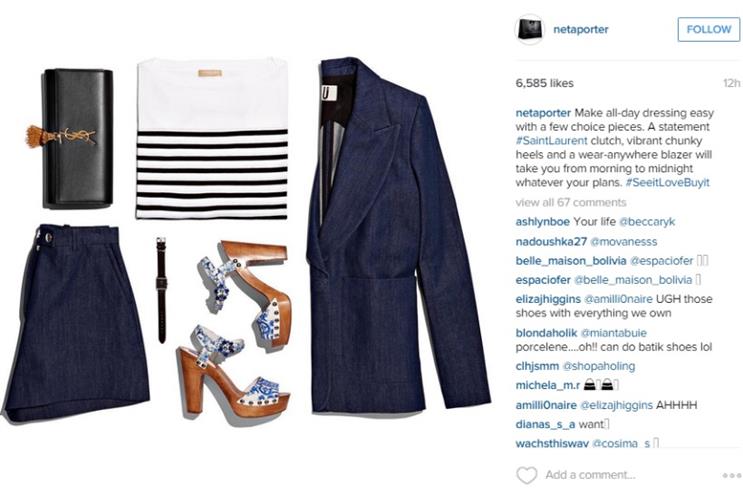 Specifically, the online fashion brand is testing out some of Instagram's new audience targeting capabilities and its recently announced direct response formats.
The latter allow advertisers to lure Instagram users to their own sites or online shops by displaying buttons under their ads saying "Shop Now", "Install Now", "Sign Up" or "Learn More".
The company has partnered with Marin Software to trial the new API. Net-a-Porter has been able to target ads in real time, rather than having to purchase inventory through a sales rep, Marketing understands.
Net-a-Porter's international head of marketing, Helen McGee, said: "The Instagram ads API allows us to target a very specific European audience within 24 hours of our events.
"With Marin's support, we drove awareness of our brand, and are better able to share exceptional fashion content with our customers."
Instagram switched on its ads API earlier this week, making it easier for brands to schedule campaigns through a third-party partner, like Marin, rather than slow negotiations with a salesperson.
Wider availability soon
While the ads API is only available to a select number of third-party partners for now, the tools will be available more widely to brands later this year.
A spokesperson told Marketing: "'Instagram ads will be available to advertisers of all types later this year.
"We are currently testing self-serve buying interfaces and APIs with a small group of partners, and we expect to make them more widely available over the coming months.'"
The move towards automatinig the ad buying process will likely catapault Instagram into a major mobile ads powerhouse for owner Facebook, which already sees three-quarters of its revenue coming from mobile.