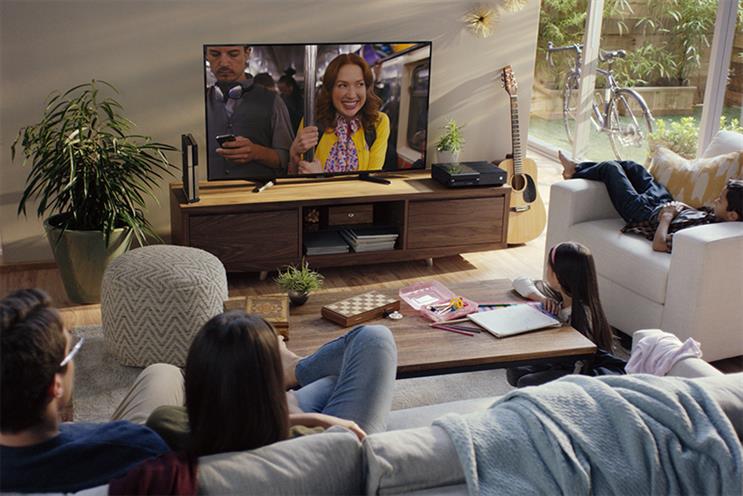 For decades, broadcast networks have programmed news and talk shows in the morning, believing that viewers want to start their day informed. But according to new Netflix data, what viewers really want before work is a good laugh.
Netflix viewers are 34 percent more likely to watch a light comedy at 6am than at any other time of day, according to a study released by the platform on Tuesday. That includes programs like "Friends," "Unbreakable Kimmy Schmidt," "The Office" and "Fuller House."
Between noon and 2 p.m., dramas take center stage, with shows like "Orange is the New Black," "Grey's Anatomy" and "Shameless" accounting for 47 percent of all viewing worldwide.
When bedtime rolls around, Netflix viewers turn to thrillers. Shows like "The Walking Dead," "Stranger Things" and "Breaking Bad" see a 27 percent lift in views by 9 p.m.
Those who stay up until 11 p.m. are more likely to end their day as they began it, with comedies like "Master of None," "Parks and Recreation" and the animated "Bojack Horeseman." And night owls make it through the wee hours with documentaries: Shows like "Making of a Murderer" and "Planet Earth" see a 24 percent increase in viewing from midnight to 6 a.m.
With the research, Netflix aims to show that traditional networks don't hold the monopoly on understanding viewer preferences, particularly as on-demand platforms give audiences the freedom to watch whatever they want at any time of day.
"For years our lives had to fit around television, now it's the other way around," said Cindy Holland, vice president of original content at Netflix, in an emailed statement. "We've given consumers control and it's interesting to see the behaviors that emerge when viewers aren't tied to a schedule. And even more so to see that these routines are replicated by millions the world over."
Of course, Netflix doesn't offer the full spectrum of TV programming, with broadcast staples like news, talk shows and live sports missing from its lineup. While the data may provide a snapshot of what viewers are watching on Netflix, it doesn't say how many viewers overall are watching Netflix at any given time compared to some other platform. Netflix has long resisted calls to release ratings for individual shows.
To collect the data, Netflix analyzed the weekday viewing habits of roughly 462 million accounts across 22 countries over six months. Overall Netflix has more than 100 million members in more than 190 countries.