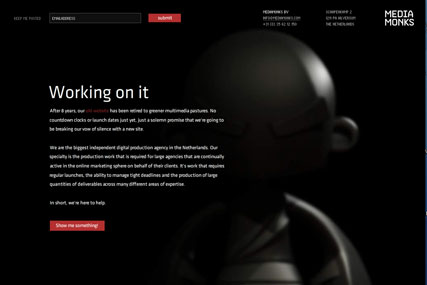 The agency, which has more than 100 specialists in the Netherlands working across all aspects of multimedia design, opens its doors in London today (1 February), with the aim of expanding its relationships with UK agencies.

The company already works with shops in the Netherlands including Agency.com, Ogilvy, Saatchi & Saatchi and TBWA, and has a client list that features McDonald's, Procter & Gamble and Samsung.

Large-scale projects picked up in the UK will continue to be produced in the Netherlands, with smaller campaigns handled by a team of London-based digital producers.

The opening of further European offices, as well as a North American base, are expected later this year.

Victor Knaap, the managing director of MediaMonks, said: "In the last few years we have achieved a very strong position in the Dutch market, and with London being the place where many European campaigns are conceived and produced, it's a perfect fit."