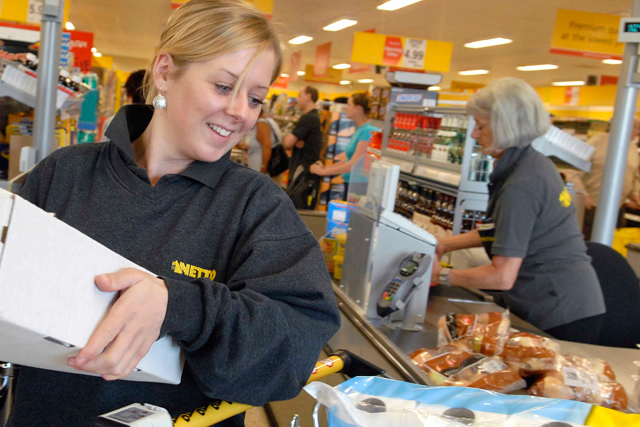 Asda bought 193 Netto stores for £778m in May but has since been forced to sell 47 by the Office of Fair Trading.
Asda's turnover has increased by one-third to £20bn in the past five years, a company spokesperson said.
Andy Clarke, Asda chief executive officer and president, said: "Through a combination of opening new stores, extending existing ones, converting Netto stores, and continuing to expand our grocery home shopping service we will create 7,500 new roles throughout the country."
The Netto stores will add one million square feet of retail space to Asda's exiting portfolio, creating a division of around 170 stores. The conversion should complete by this time next year.
In the Christmas run-up, the supermarket said its price comparison website has driven traffic and sales. Four times the usual number of weekly comparisons have been made and internet sales are growing at a steady 30%.
Clarke said the latest initiatives, which include the new Extra Special range that features strongly in the Christmas ad campaign, were "firing on all cylinders – are all increasing the number of customers coming through our doors".
He said: "As we approach Christmas we are in good shape and are clearly focused on delivering for our customers in three key ways – keeping our prices low, enhancing our quality and driving product innovation into our stores through the introduction of new ranges."
Asda is owned by Walmart, which posted its results today. International sales for the group rose by 2.6% to $101.2bn in the three months to the end of October, with sales for the year to date rising 3.8% to $303.3bn.
Doug McMillon, president and chief executive officer of Walmart International, said: "We are encouraged by the recent sales momentum in the UK where we are well positioned for the holiday season.
"At a time where economists are forecasting very tough economic conditions, Asda remains committed to saving customers money every day."