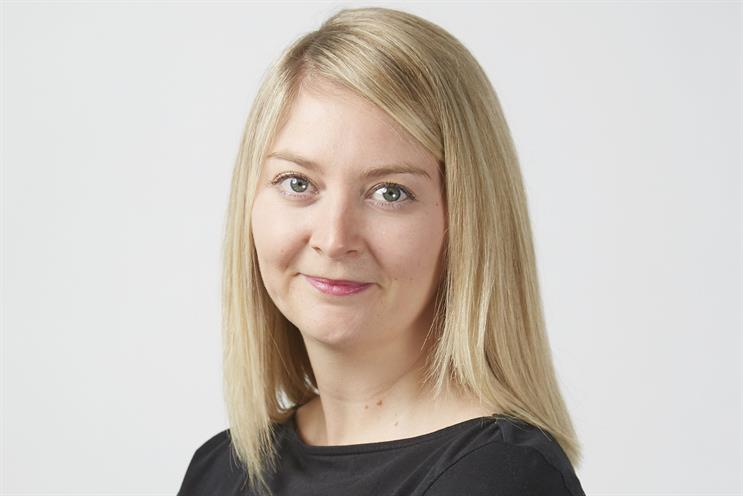 The diverse and impressive line up of speakers included Miriam González Durántez, a partner of the international legal practice Dechert and the wife of Nick Clegg, the former Liberal Democrat party leader, and the writer and actress Jessica Hynes.
Here are ten things I learned from the day:
Networking is never easier than in the queue for the toilet
At the beginning of the day Tracy De Groose, the co-chair, tasked us to make ten new connections by the end of the day to build our network. With many still terrified with a predominantly English disposition of talking to total strangers, the long queues for the ladies was proposed as a good opportunity to break down barriers.
Once you get us Brits queuing all bets are off and everyone was happily meeting and greeting, giving a whole new take on the conference theme "together".
Some women in our industry lack visibility among the next generation of leaders
Over the course of the day we heard from an incredible line-up of senior marketers and advertisers, all of whom have been in the industry an average of 25 years.
Why is it then that many of the delegates were being introduced to these inspirational role models for the very first time today? Why are their names and accolades not as well known as some of the male chief executives and executive creative directors?
Our industry media has a responsibility to overhaul the visibility of these bright, opinionated and articulate women.
We need to invest in financial training for our future leaders
González Durántez spoke passionately about the importance of economic freedom for women being the key to happiness.
Whereas Mrs Moneypenny, the author of Mrs Moneypenny's Careers Advice For Ambitious Women, impressed upon us the need to be numerate and understand the language of money if we want to be taken seriously.
We need to be better at negotiating
We already know that women are much worse than men at asking for what they really want. Syl Saller, the chief marketing officer at Diageo, and González Durántez urged us to re-think our negotiation tactics full stop. Women need to stop expecting our bosses to mind read us and use the privilege and power we have – our voices.
As González Durántez said, "not speaking up is the only thing more scary than speaking up" and with an average pay gap of 16 per cent today this is pertinent advice.
Wanting to be 'queens of their narrow gardens' is holding women back
Not a euphemism, but in fact wise words from González Durántez, who has observed during the course of her career that a lack of self confidence (and a misguided belief this would make us irreplaceable), has led many women to become the world expert in something very specific.
In fact, in order to be leaders and truly valued it is essential to develop broader skill sets and requires us to "get out of our little corner".
We can't do it on our own
Help your colleagues. Many of the speakers spoke fervently about the times other women and men had helped them with their careers whether that was putting them forward for roles, advising them when they had tough decisions to make, giving them confidence, or helping them through really tough times.
Nicola Mendelsohn, the EMEA vice president at Facebook told us to "build your own board". Karen Blackett, the chief executive at MediaCom, puts her success down to her "cheerleaders".
Saller reminded us that sometimes life does go wrong and our worst fears are realised. When this happens and life has gone off plan we have an incredible capacity to get through it if we let others help us.
It never gets less scary
According to Saller those deep insecurities, the voices in your head that tell you are nowhere near good enough for this, NEVER GO AWAY.
The good news is that once you realise everyone is feeling the same way and probably always will we should have at least one less stick with which to beat ourselves. When life doesn't go to plan we have an incredible capacity to get through it with the help of others.
The other good news is we capitalise on this female trait, and enormous strength, of actually sharing and admitting our fears to manage them.
Don't get caught in the 'wheel of shit'
A typically blunt synopsis from Camilla Harrisson, the chief executive and partner at Anomaly London, who urged us to surround ourselves with people who appreciate and value our talents at work and at home.
When you are cherished and nurtured you can be your best self. When someone does not see that in you, you start to be a bit less you, a bit less good. You are now caught up in the "wheel of shit" and you need to get the hell out.
We need to put our own oxygen masks on first
Us ladies are very good about conscientiously not letting anyone else down and picking up all the pieces around us. Nikki Crumpton, the chief strategy officer at Mother, offered us words of caution – we need to "give a shit without falling into a pile of it".
Ultimately this is about ensuring that in helping everyone else out we are not compromising ourselves and leaving us running on empty. Asking ourselves questions before answering, such as "when we say yes what are we saying no to?" and "is this really yours to save?"
We are holding ourselves back
Whether that's through self-limiting behaviour, such as lack of ambitious goal setting, sticking to our narrow gardens, not asking for the help we need or not building and using a network. We need to get much more confident and shout much louder if we want to get to the top.
Bafta's Amanada Berry advised us to "believe and achieve, doubt and live without". Mrs Moneypenny told us that yes we need to be good but we also need to be known and urged us all to spend 5 per cent of our time on our own PR.
Having a sense of mission and purpose is essential for happiness in the work place, which in turn is essential for recruiting and retaining top talent. Never was this truer than for our millennial generation who prioritise meaning over financial rewards.
A lively debate at the end of the conference compounded our suspicions that the older more established agency networks need to invest much more heavily in defining a purpose beyond profit if they are to remain relevant, something that has been much easier for newer companies like Facebook to deliver without the shackles of old systems.