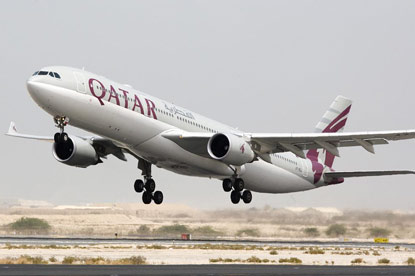 The pitch does not include the UK business, which is handled by Starcom, but the company has approached a number of networks' London offices.
Qatar Airways is looking for a network with offices in a variety of European markets to support the launch of a number of European desti­nations that it is adding to its routes.
The airline currently operates a fleet of 76 aircraft to 85 cities across Europe, the Middle East, Africa, South Asia, the Far East, North America and Australasia.
The company plans to reach 120 destinations worldwide by 2013. New destinations planned for 2010 include Bangalore, Ankara, Copenhagen, Tokyo, Barcelona and Sydney.
In May last year, the airline secured a nine-month sponsorship and advertising deal with CNBC.