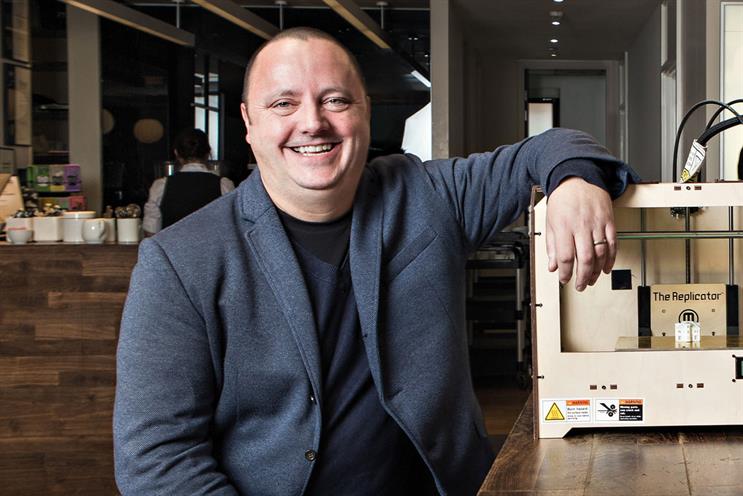 I am the first-ever chief experience officer at Bartle Bogle Hegarty.
Let's start by addressing the elephant in the room. While CXO roles have existed for a good few years, I have no doubt that there are those who will see it as another example of meaningless job creation that simply adds to the mess of C-suite titles washing around. I do have sympathy for this perspective but, as you might expect, I profoundly disagree with it.
Our industry creates beautiful work for our clients. Work that makes an impact on culture and transforms businesses. But the truth is that, beyond advertising, often the experiences we have of brands are a letdown.
Imagine the scene. I'm a customer and I like your brand. You make really witty TV commercials. But when I visit your store, it's nothing like those commercials and neither are your staff. They are too uninterested or too busy to talk – until I'm paying. Then they are all over me for my e-mail address.
Now, I have a loyalty card and daily e-mails try to sell me more stuff on your website. E-mails apparently written by a robot. Your bland website doesn't distinguish you from any other brand. It's also inexplicable why I need a different log-in for every task. I'm repeatedly asked the same dumb questions because you can't remember stuff I have told you already. And when I take to Twitter in a cry for help, I get a jolly apology after three hours explaining that I'm complaining to the wrong team and must speak to the e-commerce department.
I used to like your brand.
I exaggerate – but only a little. The point is that the modern consumer is indifferent to your corporate silos. They want a coherent, engaging and rewarding experience with your brand at every touchpoint. Therein lies the opportunity – the chance for us to take the same level of creativity and difference you pour into your advertising and apply it to the entire customer experience.
BBH has been rapidly evolving over the past few years into a multidisciplinary creative business, with many routes to building powerful brands and many forms of creative expression alongside advertising.
Take "art of the trench" for Burberry, which allowed consumers to share their take on styling the coat. Launched in 2009, the work lit the blue touchpaper for the experience revolution that the brand has since gone through. It was as much a key moment for us as it was for Burberry.
Our ongoing work with Clarks is fast emerging as an exemplar of holistic brand experience design. Working closely with a progressive client, we have gone from repositioning the brand and point of sale to redesigning its global e-commerce site and creating the ultimate branded content experience with Clarks Unboxed.
We are on a similar journey with Boden – building a brilliant brand product, platform and service that cut through.
BBH has always believed in the power of difference. The most successful brands don't just express their difference through advertising but through every experience they offer – from the store to customer service to internal culture to innovative new products and services.
My role as the CXO is to develop and champion BBH's capability to orchestrate how brands differentiate and connect across every touchpoint, applying our expertise to create a holistic, end-to-end brand experience that anticipates and responds to changing customer needs and emerging technologies.
My focus as a user-experience practitioner, particularly in the past few years, has been to understand the challenges that our clients' businesses face, identifying the pain points where they need support and guiding them through enormous changes in the way their customers are engaging with their brands.
Let's be clear: the ability of great advertising to engage people at scale, puncture culture and generate fame is still a critical part of the mix. However, the changing landscape means that the CXO must seek out additional partnerships beyond the chief marketing officer. Whether it's with the chief innovation officer, chief technology officer or others, these new creative collaborations are critical to the customer-centric business transformation that every chief executive must surely be seeking in order to secure success for their brands.
I believe there is also an inward-facing aspect to this role – a CXO works with C-suite colleagues to ensure the business practises what it preaches. We must interrogate the customer experience that our clients have with us.
I have an enduring curiosity for brand experience design and a fascination with the endlessly evolving technology landscape. Together, they have led me to a couple of conclusions. First, creating a brilliant customer experience for a brand should be in every employee's job description. Second, having a CXO at the top table, with the right attitude and set of skills, can open up a world of possibilities, liberating creativity and difference far beyond advertising.
Adam Powers is the chief experience officer at Bartle Bogle Hegarty