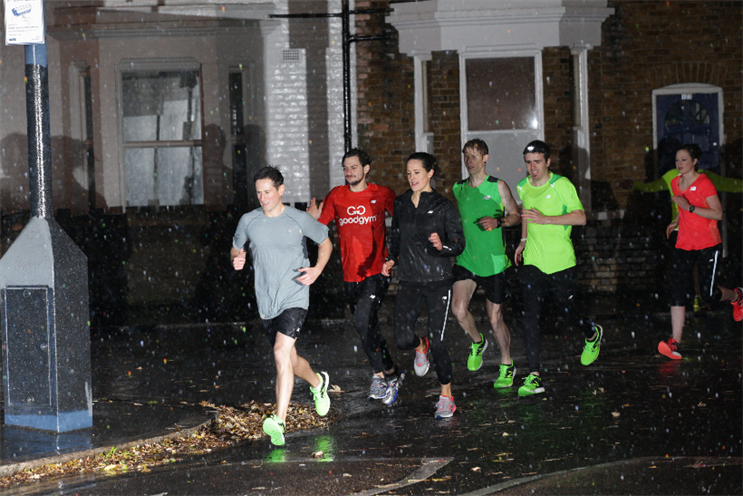 The brand has launched a new TV spot, airing throughout March, which ties in with its current campaign 'Use Your Run'. The idea is to inspire runners to use their hobby to do good, rather than just achieving personal bests or hitting distance targets.
The ad features runners from GoodGym, an organisation which combines running with doing good in the community. The spot tells the story of a typical GoodGym experience – in this case, doing playground repairs while out for a run.
As part of the campaign, New Balance is sponsoring GoodGym over the spring and summer.
The brand has also launched a new UK site, allowing customers to buy running, lifestyle, tennis and cricket products online. The new site also hosts a 'Use Your Run' microsite to promote the campaign.
It isn't clear how much the campaign has cost, but a spokeswoman told Marketing a substantial figure had been invested.
Going for gold
Being a private company, New Balance reveals few financials, but the new campaign comes as market leader Nike revealed strong profits for the first quarter. For the three months to the end of February, profits climbed 16% to $791 million.
In an aggressive move, New Balance recently moved into football, sponsoring a range of clubs including Liverpool, Stoke City, Porto plus individual footballers. The brand will release its first football products later this year.
UK marketing manager Samantha Matthews said: "The brand continues to grow in strength and we're excited to see our plans roll out throughout the year.
"Our main aims are to inspire runners through our new campaign [...] and also further establish New Balance's strong presence in the running, field of play and football markets."
---
Recommended