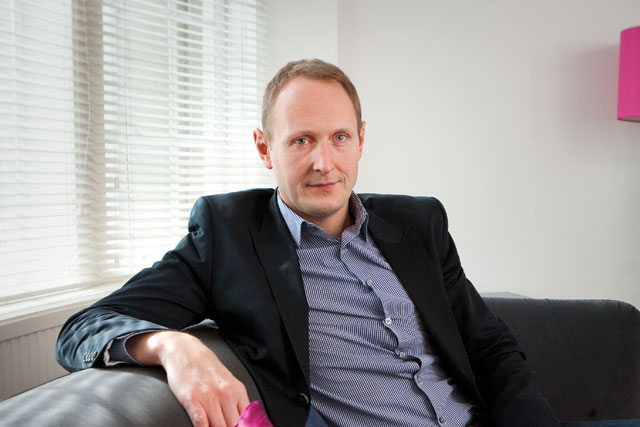 The new-business drive is hard-wired into the mentality of all ad agencies - but the impetus to keep moving forward, just like the ceaseless sharks in one of Mr Attenborough's excellent nature documentaries, is surely felt most keenly at media shops.
After all, they have all sorts of complex agreements with media owners based on share and volume, so small gains in market share can deliver disproportionate dividends. Traditionally, size and league-table positioning have really mattered in this sector - if droves of new, attractive business is going into an agency, it makes everyone wonder what great services are being offered on the inside.
And, of course, over the years, new business has almost exclusively meant new clients. We as an industry tend to believe, for better or for worse, that an agency is having us on if it tells us it has had a stonking year thanks to organic growth from existing clients. We also tend to assume that an absence of new clients results in low agency morale.
The good news is that, according to recently published figures from AAR, there have been plenty of media pitches across the first half of the year, with 74 reviews completed, compared with 64 across the same period last year. The bad news is that the total amount of money in play is almost certainly down, suggesting there are more scrappy and thus less appealing bits of business on offer.
Big pitches have been thin on the ground this year. And there's a double-whammy at work here, because agencies will have been tempted to throw lots of resource (resource they can barely spare) at contests where the ultimate rewards are rather dubious.
Is this a worry for the sector? Paul Phillips, AAR's managing director, says that when new-business activity slows down, the emphasis in agency-client relationships tends to change. He explains: "In the past, the focus has been on grabbing new clients. Now that's more likely to be complemented by organic growth from within the existing client base. Where you might have done traditional media planning and buying in the past, you now do that plus search and sponsorship.
"So, as some areas of business development slow down, agencies focus their attention more on their incumbent clients. That might, in turn, take away one of the main reasons for clients reviewing - dissatisfaction with their current agency."
Phillips argues that, in an era when more of them are working to fees rather than commissions, agencies are less obsessed with the old "headline" measures of success - account wins that can fast-track an agency to the top of the new-billings table. And Lindsay Pattison, the chief executive of Maxus, agrees with much of that.
She says it's telling that large agencies have been more willing to chase the sorts of smaller clients they might have disdained in the past. That's creating more competition in areas where margins were already tight. But that, in turn, is making agencies think about wider areas of collaboration with clients - and it's also leading to the exploration of more commercially innovative agency-client relationships.
She states: "I think a better focus for now is building additional revenue streams, providing added value for existing clients and extending existing contract periods."
In any case, Dan Clays, the managing director of OMD UK, adds, there's a "London bus" aspect to this whole question. He says: "The opportunity for organic growth is significant, but I think new business is still big business. The minute you start to worry about a lack of new business, four pitches come at you at once, so the industry shouldn't be succumbing, currently, to doom and gloom."
And Alex Altman, the chief executive of Initiative, tends to concur: "New business hasn't become any less important, but our first priority has always been existing clients. If you give them great service and develop great relationships, there are opportunities to grow with them. As agencies become more sophisticated, they are able to give them more advice on a wider range of issues and do more for them. So, structurally, perhaps it is becoming harder for clients to pick up and move their business - it may be that they decide they'd rather evolve and work on their existing relationship rather than going to pitch.
"And there is also a factor particular to this year - we've always known that, all the way from March to October, there would be big events of marketing significance just around the corner. It may be that clients didn't want to be in mid-pitch during such a period."
NO - PAUL PHILLIPS, MANAGING DIRECTOR, AAR
"By the end of August, we'll hardly have had a normal working week since the Jubilee. Few clients will want to start a review during that sort of period. Everyone is hoping that, in September, we'll see a flurry of activity."
NO - LINDSAY PATTISON, CHIEF EXECUTIVE, MAXUS
"I think there would be more value for all if clients moved less often but created longer-lasting, more valuable partnerships. Look at P&G for a great example of this across media and creative agencies."
NO - DAN CLAYS, MANAGING DIRECTOR, OMD UK
"New business is obviously vital to all of us in agencies, both for growth and thinking, but the more interesting trend is related to the opportunity to add greater value to clients through providing a wider set of credible services."
NO - ALEX ALTMAN, CHIEF EXECUTIVE, INITIATIVE
"There are structural and cyclical factors here. For instance, the marketplace is coming to the end of a three-year cycle with several big accounts soon subject to contract renewal talks. A drought in big pitches is not a problem for agencies. They're good at adapting to circumstances."