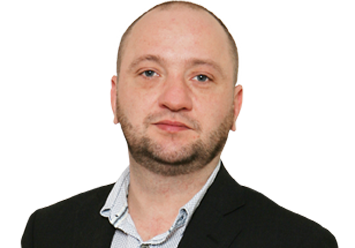 The lyrics of Andy Williams' 1963 hit Can't Get Used To Losing You should sum up the attitude of the more competitive agency new-business directors – the words of the late crooner continuing to spur them on. But while Williams lamented the emotional cost of "empty crowded avenues", for agencies, the real price of loss might soon get greater.

I make few apologies for returning to a subject that has already been covered extensively this year. Aside from being a relatively useful external indicator of an agency's general health for clients, for agencies themselves participation is one of their biggest and most expensive outlays. Eye-watering sums of money have been spent this year at a time when the tentatively improving economy means that bonuses and even inflationary pay rises are far from being a foregone conclusion, and recruitment freezes have not yet been fully lifted.

Aside from the cost of involvement in a pitch – estimated to be an average of £100,000 for a major one (although the sky can be the limit for some of the more prestigious ones such as British Airways, for which some participants are rumoured to have blown a small fortune) – there are also the associated membership and subscription fees that fund an entire cottage industry of intermediaries. And while the advertising industry itself is not a sector that is growing at a great rate, the intermediary sub-sector is one that perversely continues to expand year in, year out.
Isn't it just common courtesy to be told why you have not been successful, rather than having to pay for the privilege?
Some are good, some are bad and some are indifferent but, ultimately, all – by definition – are parasitical and, privately, agencies complain how they now spend as much signing up to various intermediary membership schemes and clubs as could fund their own new employees (or, heaven forfend, pay some bonuses).

So what to make of rumours that some intermediaries are attempting to extract further cash out of agencies by asking them to pay for client feedback when they have been unsuccessful in a pitch that the intermediary has put them on?

Isn't it just common courtesy to be told why you have not been successful in something – in whatever field of life, personal or business – rather than having to pay for the privilege, however enhanced the feedback? Even more gut-wrenching is that agencies are effectively being asked to pay twice to fail to win a piece of business. It will be interesting to see whether the IPA takes a lead on this and, equally, whether agencies stand firm. Otherwise, where is the drip-drip effect on agency resources going to end?

jeremy.lee@haymarket.com
@jezzalee
Comments Suki Thompson, Oystercatchers chief executive and founder: "Oystercatchers does not and never will ask agencies to pay for client feedback from the pitch process. Feedback is an essential part of the pitch process and every agency should expect this free of charge from the intermediary involved or directly from the client."