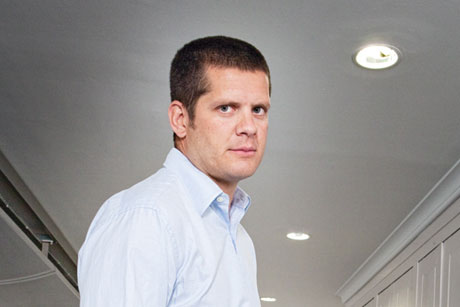 Look at my Buzz Lightyear," my three-year-old nephew announced, much to the amusement of the commuters on the concourse at Euston station. "Mummy got him for me because I did five potty poos in a row!"
His mum doesn't work in advertising, but maybe she should. She had created an elaborate and highly effective strategy in order to potty-train him, using achievements, progress charts and a virtual currency to create a path to mastery and autonomy. And according to Wikipedia, that's the definition of gamification.
It's not just mums who are in on the act. Businesses have been using gamification techniques to solve marketing problems for more than a century. In 1875, the Allen & Ginter tobacco company began producing cards showing actresses, sports stars and historical figures. Each packet of cigarettes contained a card, the original purpose of which was to stiffen the packet and stop the product getting crushed. But the fag peddlers soon realised that the cards provided a reason to choose one brand of smokes over another. Collect all the cards in a set, swap them with mates and be the first to lay your hands on the elusive Honus Wagner – a card so rare, it sold for $2.8 million in 2007.
So the idea of using gaming mechanics to solve marketing problems is not new. Like many marketing truths, the underlying principles are timeless. It's just that the digital landscape provides a radically different context for delivery. Digital platforms make it much easier for brands to connect with consumers outside a physical product. The always-on, social nature of these platforms makes it easy for players to keep score, share progress, compete and collaborate. This goes some way to explaining why digital agencies (like us) are the ones harping on about gamification in Campaign. But if the concept is so simple that we can use it to bribe toddlers, why does the term seem to have such resonance? And
Point of view

Gamification: powerful tool or bandwagon? A bit of both. When things work well, people pay attention – which means good ideas tend to turn into bandwagons.

Who these days has time to play? British TV viewers manage to find four hours per day to spend slumped in front of the TV – half-an-hour more than their pre-digital counterparts from 1995. The question is not who has got time; the question is who has a game worth playing?

Gamification works best when… it delivers for both the player and the brand. If it delivers for the player but not the brand, it's just a game; if it delivers for the brand but not the player, it's just an ad. Gamification works when it delivers for both sides.

The best game in the world is... football. But not the way I play it and, unfortunately, not the way Liverpool currently plays it either.
why now?
As the games designer, academic and blogger Ian Bogost points out: "The rhetorical power of the word gamification is enormous, and it does precisely what the bullshitters want: it takes games – a mysterious, magical, powerful medium that has captured the attention of millions of people – and makes them accessible in the context of contemporary business." (In case of doubt, it's us, the marketing community, who are the bullshitters.)
So when we talk about gamification, it's easy to focus on the gaming bit. But we need to be clear that gamification is a means to an end, not an end in itself. When we're thinking about using elements of gameplay to deliver an effective marketing campaign, it's the marketing bit that's important. Focus too much on gaming, and we might end up accidently creating a game. And given that creating hit games requires big budgets, expert teams and years of experience, chances are it will not be a very good game.
What agencies are supposed to be good at, however, is understanding audiences. When we created the award-winning "Pepperhood" campaign for Dr Pepper, we knew that the target audience could find dozens of bigger and better online games to share with their mates. We also knew that they love their mobiles, love winning prizes and love looking good in front of their peers. With this in mind, we created a campaign full of marketing mechanics that would be instantly recognisable to a 70s marketing director: some product sampling, a fantastic on-pack promotion, a spot of PR and a good old-fashioned media partnership.
When we applied a gaming layer to hold all of the different campaign elements together, it was our in-depth understanding of the audience that made it work. A team of producers tweaked each challenge element as the game evolved, calibrating a delicate balance of rewards (win an Xbox), recognition (get picked as Fan of the Week), progress (promotion from Freshman through to Senior) and punishment (lose three lives and it's game over).
Gamification works when the gaming mechanics deployed are relevant, motivational and appropriate to both the brand and the audience. Perhaps my favourite gamified idea is Movember – the global campaign to raise awareness and funds for prostate cancer charities. Since 2003, when some Australian blokes dreamed up the idea in their local pub, more than 1.9 million men have been sponsored to grow a moustache in the name of charity.
The rules of the game are simple: 30 days, no shaving of the upper lip. The mechanics are perfect – one month is just long enough to grow a tache, but short enough to risk a top lip full of embarrassing bumfluff. The audience insight is spot-on – no real man backs down from a pub dare. And the results are amazing – some £184 million raised, and millions of men acting as highly visible advocates for the cause.
It's not hard to add some gamification elements to a marketing strategy, just as my sister-in-law did with my nephew. But her strategy was only successful because the achievements were realistic (five poos), progress was charted the right way (gold stars on the fridge) and the incentives worked for the target audience (Buzz Lightyear). The gaming mechanics themselves were incidental – it was an intuitive understanding of the audience that delivered the desired outcome: a life free from dirty nappies.