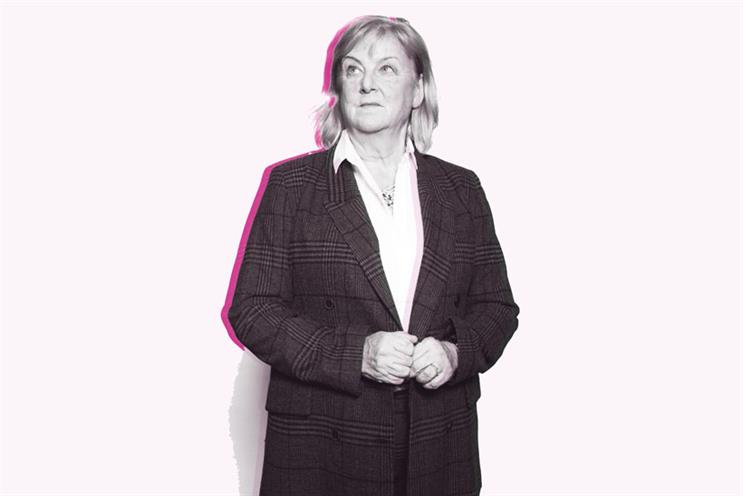 In 2017, it was 100 years since the creation of the Ministry of Information and the first public sector ad.
At Public Health England, we marked this with an exhibition – "100 Years of Public Health Marketing" – details of which are available on our website. It charts the development of public health campaigns, from the First World War to the present, including the first immunisation campaigns and Aids awareness in the 1980s, through to childhood obesity today.
These are campaigns that saved, and continue to save, lives. As we send the exhibition off on its tour of the UK, I find myself thinking that 2018 will be the first year of the second century of public sector marketing. And what a different century it will be.
Unlike most major advertisers, the government publishes its marketing and communications plans in advance, for the benefit of potential partners, interested agencies and taxpayers. The most recent Government Communications Plan set out how communications will be deployed to, for example, promote the UK as a world-class destination for trade, investment, education and tourism; raise awareness of cyber security; support Britain's modern industrial strategy; and provide information of where to get support to prevent children and adults becoming victims of abuse. These issues are vital to all of us, so it is no surprise that the government remains a sizeable player in UK marketing.
I am particularly excited by the latest iterations of the "GREAT" campaign, led by my counterparts at the Department for International Trade ("Exporting is GREAT"), the Ministry of Justice ("Legal services are GREAT") and the Department for Environment, Food and Rural Affairs ("Food is GREAT"). There are also exciting initiatives coming out of the Department for Education, on recruiting apprentices, and the Department for Digital, Culture, Media & Sport, championing our world-leading creative industries through its "#CreateUK" campaign.
'Health remains a major agenda where marketing and behavioural interventions are vital to success'
Health remains a major agenda where marketing and behavioural interventions are vital to success. Whether that be the work of the Department of Health to uphold the reputation of the health and social care services, of NHS England to manage demand, of NHS Blood & Transplant to recruit organ donors and keep stocks of blood at the right level, or my team, at Public Health England, to prevent illness via behaviour change.
In 2018, we will continue our "lifecourse strategy", providing people with the motivation and support they need to live healthier lives, whether they are children ("starting well"), working-age adults ("living well") or older people ("ageing well"). Our approach will evolve to make greater use of technology to change behaviour at greater scale and pace, including making the most of digital channels. We will continue to create enduring brands such as our multi-award-winning Change4Life and One You programmes, which sit at the heart of people's daily lives. Lastly, we will continue to deliver innovative commercial and third-sector partnerships to expand our reach.
There are also some exciting new initiatives. We will be unveiling a mental health campaign that will use marketing to recruit and upskill people to take better care of their own mental health as well as that of friends and family. This will be our first major marketing programme in this area and begins to address the historic disparity between mental and physical health. We will also be launching a campaign to combat high levels of sexually transmitted infections, through increasing condom use.
Existing campaigns will be extended into new areas. For Start4Life we will launch the first content accessible via Amazon's Alexa. Stoptober will be going into hospitals, as we provide them with all the marketing materials they need to achieve a Smokefree NHS. We will also radically improve the quality of the data we provide to local partners. For example, we will analyse smartphone location settings to ascribe a local area to app users, even when they have not registered or supplied a postcode. And we expect to be able to forge a major new partnership with a digital platform owner, to enable people to make healthier lifestyle changes.
I started this piece with the next century, so, as we look beyond 2018, my view is that marketing will rapidly become more tailored as we become able to serve people personalised messages that link to their clinical data, prescriptions, measurements and behaviours, in real time. The growth of augmented reality will integrate marketing messages seamlessly into the fabric of people's lives, and the interval between persuading someone they should adopt a behaviour and an opportunity to try it will disappear, as AI voice assistants make it possible to ask for anything anywhere.
From a public-health marketing perspective, the coming years bring great opportunities. We will be ready.

Sheila Mitchell is marketing director of Public Health England.