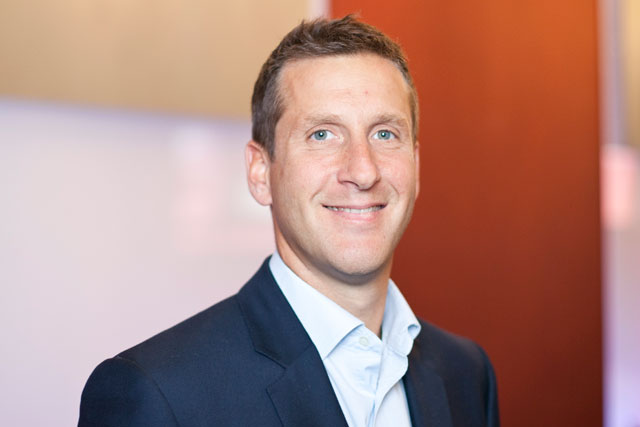 "He is probably the single best person in agency land," a senior figure at one leading digital media owner said last week and predicted: "He will be MediaCom chief executive next year, I'm certain."
If his promotion from chief operating officer was expected, it's because he is following a similar route to that of his boss, Karen Blackett, who was previously chief operations director of EMEA before becoming chief executive of the WPP agency. She now becomes chairman.
He is keen to project a message of continuity, telling Campaign: "It is an exciting time for media. The next few years are going to see fascinating changes in the industry. However, what sets MediaCom apart is our People First culture and that is as relevant now as it ever was.
"Our success has always been down to our people so we will continue to evolve and ignite this culture. We need to be constantly giving our people what they need to develop, empowering and inspiring them and allowing them the freedom to be brave."
Observers say it is significant that Krichefski, 40, is a relative outsider, having only joined in 2011, and he can potentially reshape and re-energise a team with a lot of long-servers.
Blackett, former chairman Jane Ratcliffe (now vice-president of MediaCom Sport), UK managing director Claudine Collins, MediaCom London joint managing director Luke Bozeat and chief strategy officer Sue Unerman have all been at the agency for at least 15 years.
Krichefski is known as smart, capable and organised, with digital savvy. He also appears to be a popular figure within the agency, which has £1 billion a year in billings. "Alright, handsome?" one female MediaCom executive asked when he walked into the company's Christmas party for clients last week at its Theobalds Road office, where there was a Charlie and the Chocolate Factory theme.
He gave little away at the party as he glad-handed with clients, except to say that he hadn't been unwinding yet for Christmas as there have been a lot of pitches. MediaCom is known to be pitching for Volkswagen and Spotify.
He inherits an agency that stands second on Campaign's new business table, but no one doubts the scale of disruption facing media agencies.
He also heads a crowded top team of heavy-hitters. Blackett herself is likely to remain a highly visible presence as chairman and will "continue her leadership role on key clients" as well as working with the wider WPP network, although she also spends time as a business ambassador for Britain and on good causes.
Another agency leader who knows Group M, the parent company of MediaCom, well, says: "One question is how much room will Josh really have? Can he carve out a real chief executive role with that senior team around him?"
Krichefski has proved to a thoughtful leader and he impressed when he spoke on a panel with more experienced media agency bosses at last month's Channel 4 upfronts when they discussed YouTube's claim that advertisers should spend 24 per cent of their TV budgets on the video website to attract 16-to-34-year-olds.
While some other speakers were dismissive, Krichefski said: "I think we can learn something from YouTube; they definitely have a role to play. The fact that people are consuming much shorter form content and are getting used to enjoying short form content in these platforms: I think agencies and broadcasters do need to take note of that and learn some things about how they should adapt in communicating with people, not only in linear TV but outside that as well."
Educated at the University of Sussex, he spent his early career at Initiative Media and St. Luke's, before showing an entrepreneurial streak by setting up his own search marketing company, K-Word, which he went on to sell to Arena Quantum in 2006.
Accounts at Companies House show K-Word was making an annual profit of £50,000 profit but a return to a bigger agency made sense. "He's really well suited to being part of and leading a team," recalled a friend who knew him at the time.
Krichefski was global director of client development at Havas from 2009, until joining MediaCom in 2011. He spent a year as chief operating officer for EMEA before taking the same role in the UK, where he has had senior client responsibility for a number of brands, including Sky, GSK, VW Group, Royal Bank of Scotland and Moneysupermarket.
Asked in a MediaCom Q&A on the company website about what his desert island luxury item would be, he suggested: "My luxury yacht." His favourite film is Goodfellas, the Italian-American mafia movie, about a young mobster who rises to the top but gets caught up in a spiral of drug addiction and violence.
Krichefski finds time to sit on the boards of the Transformation Trust, which helps school pupils from disadvantaged backgrounds, and Tower Hamlets Summer Education, which offers training programmes to people aged 11 to 25.
His most memorable moment at MediaCom so far has been doing a comedy stand-up act for Stand Up For Cancer in front of a big group of staff and clients. "I am not funny, so this was absolutely terrifying," he said. "It went down alright in the end, but I thought I was going to faint!"
His colleague, Unerman, has no doubts about Krichefski's abilities to cope in the spotlight. She said: "What we're always looking out for at MediaCom is someone who'll add to our playlist, not duplicate it, and Josh has done that brilliantly in the last five years."