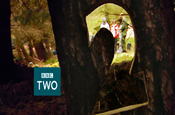 Patrizio joins from Technicolor Network Services, where he has worked since 2007 as the London president. He will take up his new role from January.

Patrizio said: "I am very excited about the opportunity with Red Bee Media, which occupies a strong and unique position in the broadcasting sector."

Red Bee Media's chairman, Michael Cook, said: "On behalf of the Board, I look forward to working with Bill, and warmly welcome him to Red Bee Media."

Cook added that the current chief executive, Pam Masters, would take up the position of non-executive vice-chairman.

Between 1999 and 2005, Patrizio was a corporate senior vice-president in charge of strategic sourcing and procurement with Walt Disney.

He has also worked in the finance industry, overseeing the supply chain integration between JP Morgan Chase and Bank One.