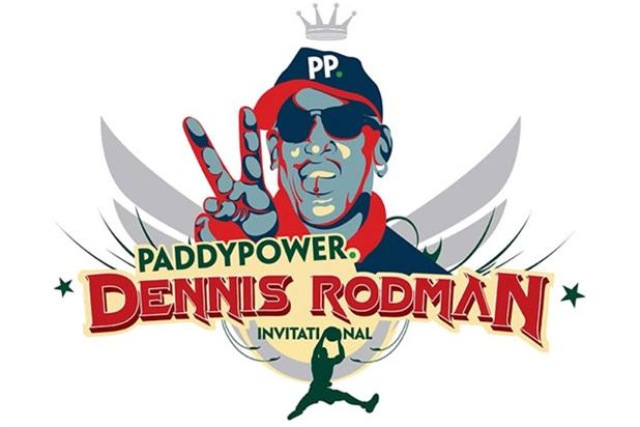 Marketing is a discipline that requires conviction and a determined sense of direction; without these, brands end up confusing consumers, or just looking plain silly. Clearly then, marketers do their utmost to stay on course.
But sometimes a marketing strategy will go awry and a brand will be forced to slam on the handbrake, wrench the steering wheel and screech into a U-turn.
So Marketing has decided to embrace the spirit of the cock-up, the volte-face, the less-than-dignified-about-turn and revisit some of the U-turns in the annals of marketing history. In no particular order, here's our top seven.
New Coke
Given the profusion of brands under the aegis of Coca-Cola, it's little surprise that the recent Vitaminwater debacle was not Coke's first marketing U-turn.
Probably most famously, in 1985, with Pepsi challenging Coke's dominance of the cola category, the soft drinks giant replaced its core product with a formula to be marketed as New Coke - a drink that was a winner in taste tests.
But the findings of the tests didn't translate into reality. Sales were poor and there was a public outcry over the change. Just 79 days later, Coca-Cola admitted defeat and the original recipe returned, relabelled Classic Coke.
British Airways' 'ethnic' Tailfins
You didn't want to get on the wrong side of the late former Prime Minister Margaret Thatcher, and certainly not by bringing the concept of 'Britishness' into disrepute. But that's exactly what British Airways did in 1997 when it introduced various "world"-imagery tailfin designs to try to build greater connections with countries on its routes.
It was criticised as too dramatic a change from the airline's traditional image as the UK's flag-carrier. Thatcher was so incensed she covered the tailfin of a toy plane with a handkerchief, declaring "We fly the British flag abroad, not these awful things".
Those "awful things" were eventually removed when, in 2001, new BA boss Rod Eddington unveiled an updated version of the traditional livery.
Consignia
Rebrands sometimes involve the coining of new words which don't really stand up to scrutiny, concocted words that are used to replace brand names that already made perfect sense. This can be a bad move.
It's a principle which the Post Office Group clearly ignored back in 2001, when it did at least deserve the accolade for most infamous rebrand cock-up by renaming the group Consignia. And, at £2m, this made-up word didn't come cheap.
Then-chief executive John Roberts said that Consignia "describes the full scope of what the Post Office does in a way that the words 'post' and 'office' cannot" - a sentence that doesn't really make sense either.
At least Allan Leighton expressed his dislike of the name when he became chairman in 2002, referring to the group as the Post Office at all times. The 16-month-old name was quickly consigned to the bin, with the group renamed Royal Mail.
Ryanair
Ryanair boss Michael O'Leary is renowned for not mincing his words and historically has actively courted and championed bad publicity. For someone so strident, it is surprising then that he is prone to changing tack.
Just last year, he U-turned on previous comments when he recruited a sales and marketing director. It was a move that flew in the face of proclamations he made to Marketing in the past: "I'm our marketing director," and "Short of committing murder, bad publicity sells more seats".
The reversal in O'Leary's stance against hiring a marketing director came just weeks after the airline's annual general meeting with shareholders, at which O'Leary admitted: "We should try and eliminate things that unnecessarily piss people off".
Paddy Power
Irish bookmaker Paddy Power is no stranger to courting controversy; it is the brand's raison d'etre. But many felt that sponsoring bonkers former US basketball star Dennis Rodman's trip to totalitarian North Korea was a step too far. Not only did the brand and Rodman visit the state's dictator Kim Jong-un, but presented him a birthday gift of a bottle of Jameson whiskey, decanter and set of glasses.
Hardly renowned for his mercy, it was extremely lucky that Jong-un had not seen the video the brand produced prior to its 2013 visit, featuring a puppet of the leader.
However, last Christmas, even the bullish Paddy Power decided its association with North Korea was perhaps not healthy when it cited "changed circumstances" and pulled out. Those "changed circumstances" might have had something to do with Jong-un ordering the execution of his uncle".
Gap
In October 2010, clothing retailer Gap unveiled a revamped logo to replace its 20-year-old blue-box design. After a deluge of criticism, particularly on Facebook and Twitter, it reverted to the original in just six days.
Gap North America president Marka Hansen admitted that the outpouring of comments showed that the brand "did not go about this in the right way".
Birds Eye
While the idea of a white-bearded man inviting children onto his ship for fishfingers would be anathema to marketers in the current climate, the avuncular Captain Birdseye used to embody that image and was also very popular with consumers. So much so that there was widespread consumer condemnation when the original Captain Birdseye actor John Hewer retired in 1998 and Birds Eye replaced him with a younger, more handsome Captain intended to attract a new audience.
Birds Eye eventually listened to its customers and the more "traditional" Captain returned in 2002, deemed better at winning the "trust of mothers".
Since then, the brand has moved away entirely from hirsute naval men - more recently, Birds Eye's advertising has featured a polar bear puppet called Clarence, voiced by US actor Willem Dafoe.