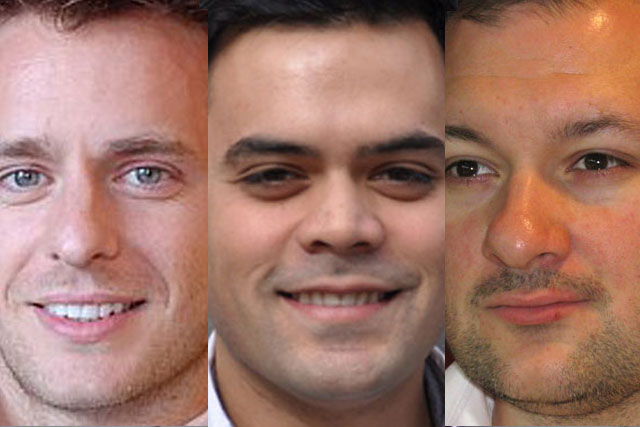 Facebook chief executive and co-founder Mark Zuckerberg took to the stage last week (22 September), at the company's annual f8 conference, to play showman as he announced a major overhaul of the social network to the world.
The changes are starting to trickle down to its 800 million users, which like any site update have been greeted with both excitement and annoyance, but advertisers are working out exactly what this will mean for them.
While many of the features, such as the Spotify tie-up, had been tipped prior to the event, Zuckerberg did not fail to give brands plenty of new features to get their heads around.

One of the major changes was to the "Open Graph", Facebook's scheme for linking to content outside of its own site, via the "Like" social plug-in.

Essentially, Facebook has removed the "Like" button, much to the delight of many in the digital industry who are fed up with the tool being used to measure ad effectiveness.
Brands can now customise an action for sharing with other users. For example Spotify, which has launched new Facebook "social apps", can now share that users have "listened" to its content.
This can then be added to a user's new timeline, which has replaced the profile, or will appear in the new "ticker" column, which is a real-time stream of all Facebook activity.
Zuckerberg described this a "frictionless" way of sharing on the site and what it means for brands is they are not only able to customise how their content is shared but also gain greater insight into how consumers are behaving on the site.
What's more, the raft of "social apps", from The Guardian to Vevo, will transform the site into an entertainment platform, meaning users may spend more time and engage more with the site.
While the changes could see Facebook's ad rates rise, this stickiness will of course deliver added value for advertisers on the platform.

Media Week asked three agency heads: what do the changes mean for brands and the wider digital media landscape?
Paul Armstrong, head of social, Mindshare

"On the surface the changes did not seem that specific to brands but they are absolutely fundamental to how the platform works.
"With consumers sharing more about their lives brands will be able to derive long-term benefits.
"Facebook has become a lot more powerful as it will know a lot more about you – that is great for advertisers when they want to target ads. The functionality enables people to share in a way that Facebook calls 'frictionless'.
"The timeline and how it displays information that users like, is a lot more real estate than brands have had before. It is time for brands to work with their communities and make sure they are sharing the content that they put out there.
"These announcements did Google+ a favour, while people will come out and say it is Facebook looking to own the internet, it makes Google+ a very different venture because it is less about your life and more about what you want from a business."

Simon Mansell, chief executive, TBG Digital
"It is a significant change and means that any brand which has not seriously thought about integrating its products or experiences into Facebook is going to get left behind.
"With these new changes there is going to be more to do Sponsored Stories [Facebook ad format] against.
"So rather than just 'liking' or 'checking in' brands can promote actions such as watching or listening, making the ads more relevant and engaging to users.
"Because a competitor can use Facebook and Sponsored Stories to create virality around anything they are doing, it means brands need to start integrating their experience into Facebook.
"We have seen ad rates on the rise because of increase in demand, with big clients like Heineken and Coca-Cola moving their brand money into Facebook. Rates will over time rise. But if Facebook becomes more engaging, then it increases amount of supply in the market, meaning prices will temporarily go down.
"This move is a nod to all Facebook's competitors. The Timeline is defensive move against Google+ because if users have more years of their lives on Facebook, it will make it more sticky. The open graph and applications was an aggressive move against Apple.
"Facebook wants to be the internet so it will be an interesting couple of years."
Charlie Osmond, co-founder and director, Fresh Networks
"These massive changes may mean the end of the brand page on Facebook. Given the launch announcement so far, the future for brands on Facebook are apps and not pages.
"We can finally get rid of those awful metrics of how many "likes" a brand has got, which is merely a measure of how many people you have got on an email database.
"But I expect there are more changes to come, and whatever we predict for brands could actually change quite drastically in the coming months. The most likely of these is the wall will have the look and feel of the Timeline.
"There are potential benefits of brands holding back a bit and playing a 'wait and see' but at the same time there is a massive opportunity for a small number to jump in and get it right.
"The new Facebook presents a real opportunity for brands to engage with content and say what they are doing in a new way. It also provides a massive opportunity in the short term to do well and build an app that goes from nothing to a dominating position in the category."
Follow Sarah Shearman on Twitter @shearmans