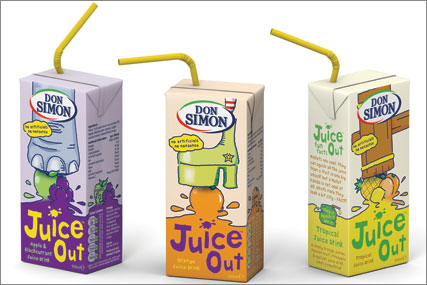 Integrated agency Life has created the brand, which markets itself as "artificial-free" and uses only natural fruit ingredients. The amount spent on marketing is undisclosed.
The brand targets mothers and 4- to 11-year-old children. It aims to tap into consumer demand for healthy lunchbox items and will be sold exclusively in Asda. Roll out will begin in other supermarkets from early next year.
The juices will be packaged in 200ml cartons illustrated with fun facts and cartoons. They will be available in three flavours: apple and blackcurrant; orange; and tropical.
Steven Pritchard, UK business director at Don Simon, said: "We wanted to find a new way to help parents give their children nutritious options that they would enjoy and have fun with.
"We only use the highest quality ingredients so mums can rest easy in the knowledge that they are giving their kids the very best."