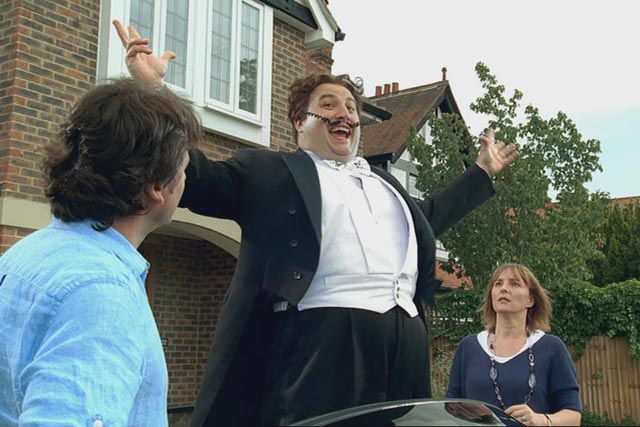 The ads, created in-house, will run on all national radio stations, as well as Spotify and we7 from today (22 December). The push forms part of the integrated "Gio Compario" campaign.
The radio spots start with spoof advertisements for fictional product, such as spray-on socks, which are interrupted by the Gocompare.com character singing that users "will thank their stars" after using the site.
Nicholas Hall, head of marketing at Gocompare.com, said: "The Gio campaign has been a huge success and resulted in real results for the company in terms of an uplift in traffic to the site and, ultimately, in quote volumes.
"The character is so recognisable and viewers or listeners have got used to him popping up in random situations, but we have evolved the format and taken the element of surprise that one step further.
"The ads have very little actual Gocompare branding in them, but play on that brand recognition that Gio now has with any audience."
Running alongside the radio ad, Gocompare.com last week announced the launch of a TV ad on Christmas Day, that pays homage to the silent movie era, where Gio Compario will not sing.
Nick Hall, head of marketing at Gocompare.com, said: "We're giving viewers a break from Gio's amazing voice in the TV adverts this Christmas with our salute to the silent movies."