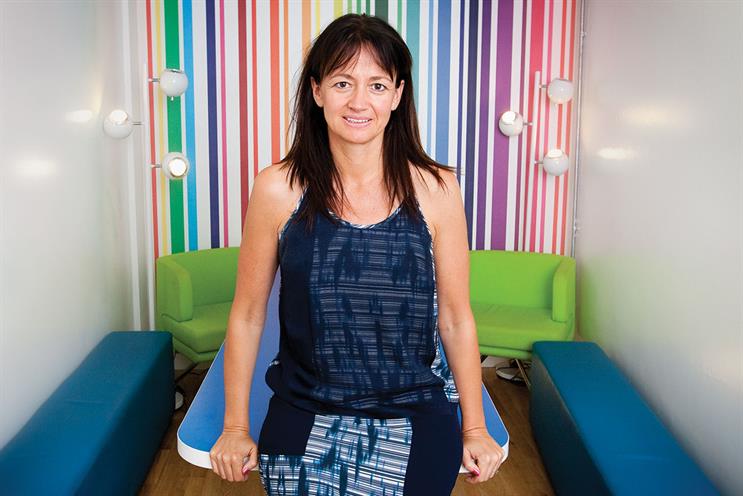 Two leading independent creative shops, Lucky Generals and Adam & Eve, launched in the last decade. But where are the media agencies?
Adconnection (now VCCP Media) was founded in 2001, The Specialist Works in 2002, Goodstuff Communications in 2004 and the7stars in 2005. Yet there have been few launches since then, except for digital and mobile specialists such as Essence and Fetch.
Some say it proves the media agency sector is unhealthy because it's hard for start-ups and scale clearly matters. So it is oddly appropriate that the7stars, the leading independent of its generation, is opening a new shop.
Jenny Biggam, Mark Jarvis and Gareth Jones, shareholders of the7stars, have recruited Henry Daglish, managing director at Arena Media, to lead the company. Daglish previously worked with Biggam at Carat and got a taste of independent life at Arena, which he joined in 2006 when it was known as BLM, before its sale to Havas.
Biggam doesn't want to be specific about the new agency, insisting she wants Daglish "to craft it" when he joins at the end of the year. But it will have "a distinctive and slightly different proposition" with its own name (to be announced), an office in a different building from the7stars' home in London's Aldwych and its own management. Biggam hopes it will do things "in beta" with data and content that can be adopted later by the7stars.
Setting up a new agency feels right, Biggam believes: "We rewrite our business plan every year. Our financial year starts on 1 April and, this year, it came on the back of our tenth anniversary. We were delighted to win Agency of the Year at the Media Week Awards and in the Campaign Annual, but [we felt] we can't have more of the same."
Biggam is certain that "there's a need in the marketplace for a stronger independent sector". As she says: "We're 11 years old and no-one's launched in that period since, which isn't very healthy for the industry."
The7stars prides itself on buying on a client-by-client basis, in contrast to the global agency groups with their volume and share deals that are under increasing scrutiny.
It has been good for the7stars, which increased billings by 63% last year (though Biggam says it was 73% including sponsorship) after winning Iceland, Warner Music Group and Trainline, and proved that it can build relationships with big media owners such as ITV and the Daily Mail. Billings should be £260m this year. Even so, Biggam says: "We've declined a lot of pitches this year, which is hard when you want to grow the business."
She insists the new offering will not just be "a conflict shop" to win rivals of existing clients, although "we've declined two or three big things on the basis of conflict".
Part of the reason for the new agency is because the7stars doesn't want to undermine its "unique culture", which has won plaudits for its inclusive structure with no job titles (aside from department heads) and an equal profit share for all staff. That works for now with almost 150 employees, who cram into two connected meeting rooms for an all-company meeting every Wednesday, but Biggam and her co-owners asked themselves: "Can we do that with 250 or 300 people?" Their answer was no. "We want to keep the magic we've got here," she says.
Biggam, Jarvis and Jones will set up a mini-holding company to own the new agency, as well as the7stars and its investment in 8th Wonder, a content production company.
And, in recruiting Daglish, they must hope they have found someone a decade younger than them who can drive on the business.
What about a sale of the7stars? "We're enjoying running our own business. This is a big statement about not selling," Biggam says.