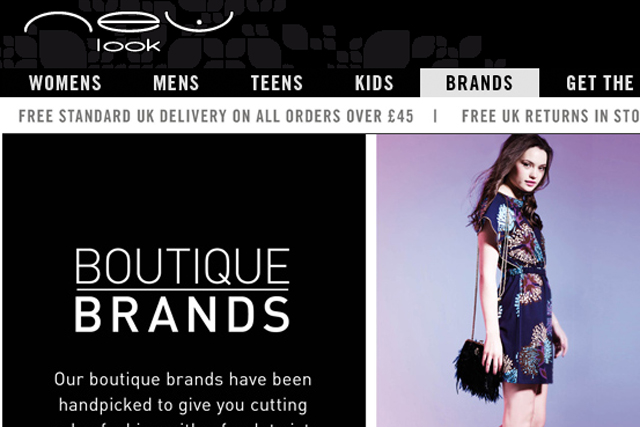 Site users can zoom in on pictures and view products in one, two or three columns to compare items.
Designed by Mobile Interactive Group, the site is designed to give consumers confidence to buy via mobile.
Dom McBrien, ecommerce director at New Look said: "At New Look our aim is to offer customers an outstanding multi-channel experience. To do this we must offer an easy and convenient shopping experience through a multitude of channels.
"Research suggests that in 2012 access to the internet via smartphone devices will even supersede the desktop PC, so this is a clear opportunity.
"By offering a best-in-class user experience suited to the mobile shopper, we are confident that New Look will be the fashion brand of choice for the shopper, wherever they are."
New Look uses Dare for its digital marketing and appointed Mother to handle its £3m advertising account in July last year.