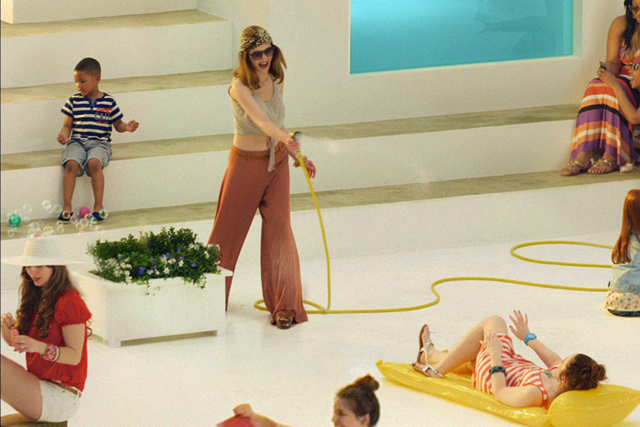 The former Selfridges marketing director, who joined the beleaguered retailer in November, is the latest senior executive to exit. Cross will be replaced as CMO by marketing director Guy Lister, who has been promoted as a result of the departure.
In his brief stint at New Look, Cross was tasked with creating a strong voice for the brand and emphasising its size and scale to consumers. His abrupt departure follows the launch of the retailer's latest TV campaign, created by Mother, which promotes its summer wear using the strapline, "24/7 fabulous".
The retailer has also recently signed up to create a new ad-funded TV series, 'New Look Style the Nation', on Channel 4's youth strand, T4, in June.
Cross reported directly to New Look's recently-departed chief executive Carl McPhail, a former colleague at Selfridges.
McPhail resigned from the company in March this year, following pressure from Permira and Apax, the private equity firms which, between them, own around 55% of New Look.
They were said to be unhappy with the retailer's recent sales performance. Like-for-like sales fell by 9.1% in the 15 weeks to 8 January. Tom Singh, who founded New Look in 1969 and still holds a 22.4% stake in the business, was drafted in as interim chief executive.
New Look faces stiff competition, both on the high street and online, where brands such as Asos have made gains in the ecommerce arena.
New Look has attempted to capitalise on the fast-fashion celebrity-driven looks which have spearheaded Asos's rise, but has been criticised for targeting its clothes at too young a target market.
Adding to its woes is continued turbulence in the financial markets, after it pulled a planned IPO (initial public offering) in February, blaming "volatile" stock market conditions.
A New Look spokeswoman said: "Nick Cross is leaving New Look to pursue other interests. We thank Nick for the significant contribution he has made to the business in the short time he has been with us."