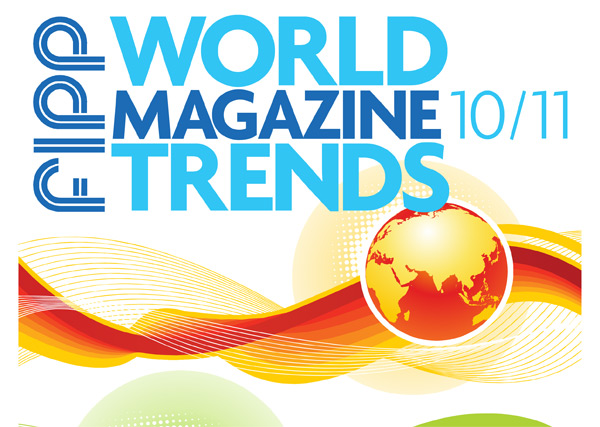 The latest FIPP World Magazine Trends 2010-2011 book highlights the launches despite difficult trading conditions caused by drops in advertising expenditure and copy sales in many markets.
The growing giants of Asia-Pacific have attracted the greatest number of international launches, followed by Western Europe and Central and Eastern Europe.
In an encouraging trend for the industry, the number of launches increased as the year progressed, with the month of September 2010 being particularly strong.
FIPP does warn that magazine adspend in 2012 will continue to be "significantly lower than pre-recession levels" in North America, Asia Pacific, Western Europe and Eastern and Central Europe.
The recovery is "expected to be slow", although new digital innovations like tablets and mobile are providing new opportunities. Much of the growth will be generated by the "developing" markets, which will account for 31% of global adspend this year.
The report reveals that region-wise North America has suffered the most during the height of the recession with a "very sharp fall in adspend" and "further (but smaller) declines forecast in 2011-2012".
The US, home to some of the world's largest circulating magazines, lost more than 27% of its advertising revenue in 2008 and 2009.
However magazine adspend has already started to recover in neighbouring Latin America and Asia Pacific (excluding Japan). FIPP also expects Central and Eastern Europe spend will stabilise in 2011 and start to grow in 2012.
In Western Europe the market should stabilise in 2012, but in North America and Japan, magazines are expected to continue to decline.
World Magazine Trends is compiled by FIPP through contributions from national magazine associations and publishers, and incorporates ZenithOptimedia forecasts and analyses.
It provides both detailed local information on the magazine markets in 48 countries and also an overview of major trends and developments through regional and international data and summaries.