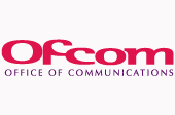 The government's communications regulator said it would loosen the rules from September.

The new rules are a result of a review carried out after changes to the European framework of advertising regulation.

Ofcom said: "The changes also seek to create a more level playing field, by removing or liberalising rules that prevented broadcasters from taking as many breaks in documentaries, religious programmes or films as in other kinds of programmes."

Other changes include:
allowing broadcasters to transmit one ad break for every 30 minutes of a film, instead of one for every 45 minutes;
ending restrictions on the ad breaks in documentaries, current affairs, and programmes about religion which may discourage broadcasters from scheduling such programmes.
A second consulatation will take place in the autumn, dealing with the amount of advertising and teleshopping allowed on TV.

Code on the Scheduling of Television Advertising - Revised rules on the scheduling of advertisements