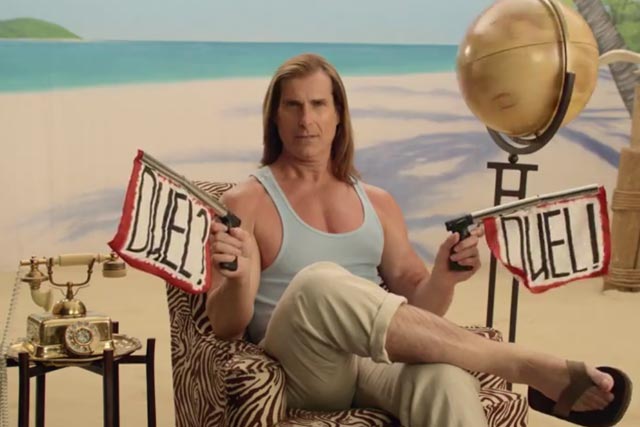 The latest Old Spice ad on YouTube channel, New Old Spice Guy Fabio, features the Italian model and actor mimicking Mustafa's original award-winning ad.
He tells the ladies "Don't look at your man, look at me, your new Old Spice guy Fabio, bla bla bla."
Created by Wieden+Kennedy Portland, Fabio continues to tell viewers, "The old Old Spice guy was no good, he give you diamonds from a clam fish, dumb."
He finishes by saying, "Fabio challenges you, Old Spice guy to a duel at 9am tomorrow, internet." The duel is expected today at 9am Pacific Standard Time (5pm UK time).
Old Spice introduced Fabio to its ads last week. His first online ad featured him rolling awkwardly on a grand piano and asking women if they like new Old Spice.
Fabio also appeared in a 1996 'I Can't Believe It's Not Butter' ad by McCann Erickson New York.